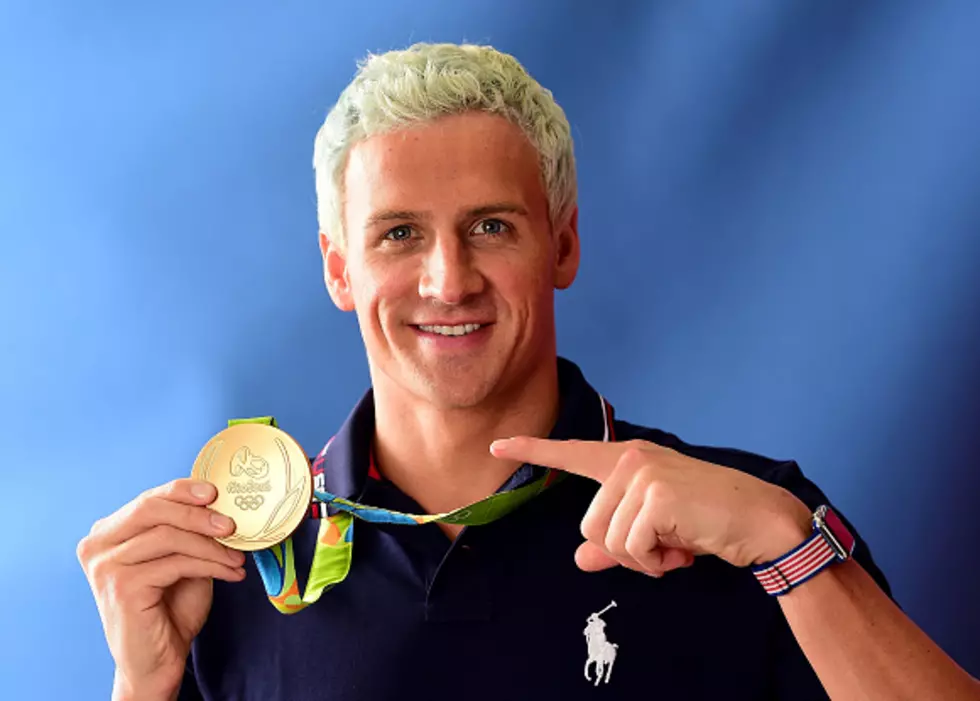 Harry How / Staff via getty images
The convoluted accounts of what exactly happened to the US Olympian swimmers has been confusing from the start. It just didn't make any sense to me. But I believed Ryan Lochte when he said, "I wouldn't make up a story like this nor would the others - as a matter of fact we all feel it makes us look bad," he told NBC TV. Ya think, Ryan?
The headline now reads US Olympic swimmers invented a story about a robbery in an effort to cover up a dispute over a fight he had because he a damaged gas station bathroom door. So, the fake cop story and the guy putting the gun to his head and all, that was fabricated too?
America's platinum/green-haired merman and 12 - time Olympic medalist, along with his buddies, has caused an international commotion because, like a teenager, he didn't want to tell his mother what happened. How embarrassing all around!
If the words don't add up, it's usually because the truth wasn't included in the equation. And while Lochte may be one of the most successful swimmers in history and he once may have had his own reality television show, in my opinion, he has ruined his chances for future endorsements and the like. He's won the gold alright, in being a nincompoop! I believe a real man will be honest no matter how painful the truth is.
POLL QUESTION: Would you support the swimmer's gold medals be stripped for inventing the story?
More From WBSM-AM/AM 1420