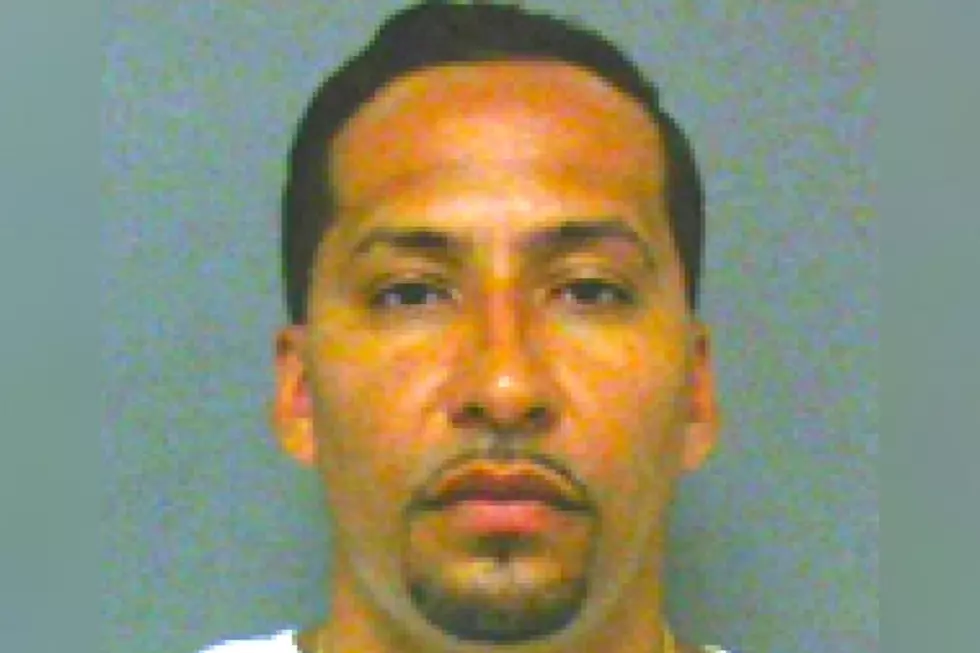 Fall River Man Who Hit Officers With Metal Pipe Off to Prison
Fall River Police
A 43-year-old Fall River man with a lengthy criminal history last week admitted to dealing fentanyl and attacking correctional officers with a metal pipe.
In Fall River Superior Court last Thursday, Michael Viruet pleaded guilty to possession with intent to distribute fentanyl, five counts of assault and battery with a dangerous weapon, and two counts of assault and battery on a correctional officer, Bristol County District Attorney Thomas M. Quinn III announced.
On November 1 of 2017, New Bedford police trailed Viruet to a gas station where he struck a detective with his car, crashed into a cruiser, and took off at a high rate of speed. Viruet landed his car in a ditch. Police broke the vehicle's window and tased the man to take him into custody. They found a bag containing nine grams of fentanyl and $3,051 in cash, Quinn's office said.
Viruet was was taken to St. Luke's Hospital where two days later, he attacked two officers from the Bristol County House of Correction with a metal pipe. He did it after an officer unshackled the suspect from his hospital bed and shackled his legs instead so he could shuffle to the bathroom. When Viruet came out, he had a pipe he had pulled from a plumbing fixture, and used it as a weapon. He repeatedly struck two officers, who suffered injuries before they managed to subdue the man, the DA's office said.
At the time of his arrest, Viruet was on probation and had recently been released from prison. He was sentenced to 6-8 years for probation violation. Last week, Judge Raffi Yessayan added to the sentence for a total of 11 to 15 years.
"This is a very violent individual who has been committing serious crimes for more than 25 years. Despite being on probation for a very serious offense, he continued to sell drugs and engaged in very violent assaults against correctional officers who are just doing their job trying to protect the hospital staff from the defendant," Quinn said in a statement. "It is outrageous conduct and the defendant is a clear  danger to the public. Fortunately, he will be off the streets for up to 15 years."
The case was prosecuted by Assistant District Attorney Stephen Nadeau.
Enter your number to get our free mobile app
More From WBSM-AM/AM 1420