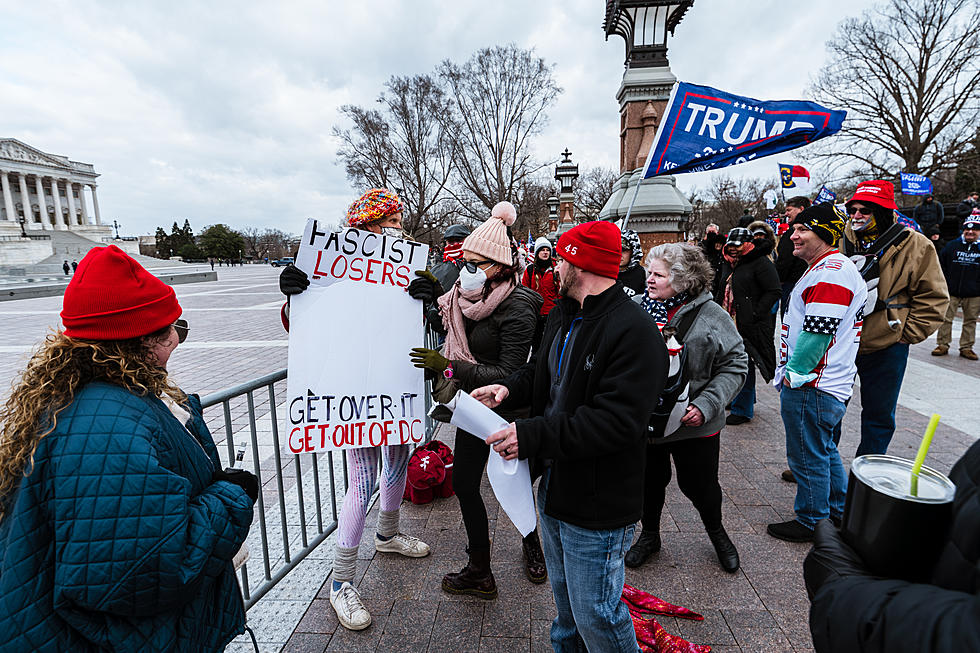 We Need Peace and Healing [PHIL-OSOPHY]
Getty Images
If ever there was a time for a Dear God letter, it's now. None of us have ever seen anything like what we have just witnessed in our nation's Capitol building. This country has seen its deep divides before, but in 2021, half of the people are cheering while the other half are stunned and frustrated. To say we need to heal as a nation is only empty rhetoric unless people are willing to try.
We've been isolated because of the pandemic, and now on top of that, we're experiencing a split that happens when there is a defiant lack of courtesy. This isn't anything new. It's been around since the beginning, and for many excuses, humankind, unfortunately, hasn't been able to get it together.
This much is clearly known, that if we can't get beyond our differences, violence and retaliation result. What needs to be done is to lower the temperature and the rhetoric on social media. Friendships have been dissevered and very hard feelings have been left in that space where connection once existed.
The toughest part of healing is uncovering and acknowledging what wrongs have been done before we can go forward, but that takes moxie.
Every human being not only has the same right to exist but needs a relationship built on respect. It's very powerful when people have disagreements but keep the relationship unharmed because of the differences.
We can remain divided and pained, or we can take small steps forward and find a way to heal our breakups as friends and as a nation.
Phil Paleologos is the host of The Phil Paleologos Show on 1420 WBSM New Bedford. He can be heard weekdays from 6 a.m. to 10 a.m. Contact him at phil@wbsm.com and follow him on Twitter @PhilPaleologos. The opinions expressed in this commentary are solely those of the author.
Enter your number to get our free mobile app
More From WBSM-AM/AM 1420