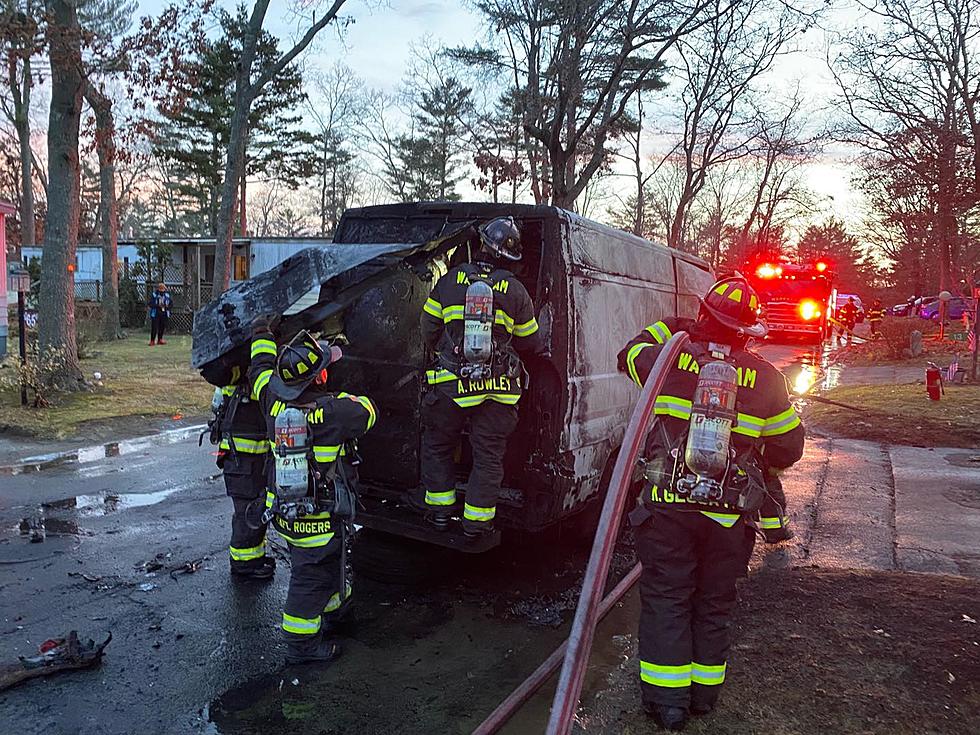 Wareham Firefighters Save Parcels in Delivery Van Fire
Courtesy Wareham Fire Department/Facebook
WAREHAM — Wareham fire crews responded to a delivery van fire yesterday afternoon in which they 'rescued' several packages from the blaze.
According to a social media post from the Wareham Fire Department, firefighters responded to an Amazon delivery van fire on Timber Lane at around 4 p.m. Thursday.
Fire Capt. Micky Bird and Engine 1 crews "quickly" put out the fire with help from Engine 5, the post stated.
A second vehicle parked nearby was also damaged in the incident, according to the fire department.
No one was injured in the blaze.
The post noted that the cause of the fire appears to be mechanical.
Crews managed to salvage several parcels in the van, the department stated.
One commenter on the post joked, "you saved Christmas."
Now for a Successful Delivery: The SouthCoast Delivers to Struggling Families for Holiday Wish Week
Check out the incredible donations to these deserving families during this year's Holiday Wish Week.
Out of respect and privacy for each family, we have not listed the monetary donations in the following recap.
SouthCoast Experiences to Consider Gifting This Holiday Season
I propose that this holiday season, we spend a little extra time thinking about what experiences our loved ones would appreciate. Now is the time to consider how they enjoy spending their time and ask yourself how your gift can help them with their interests and hobbies. If the kids in your life already have a room full of toys, consider memories filled with love, fun, and excitement to be the better option this holiday season. Bonus points if it's something that allows you and your loved one to spend time together.
More From WBSM-AM/AM 1420