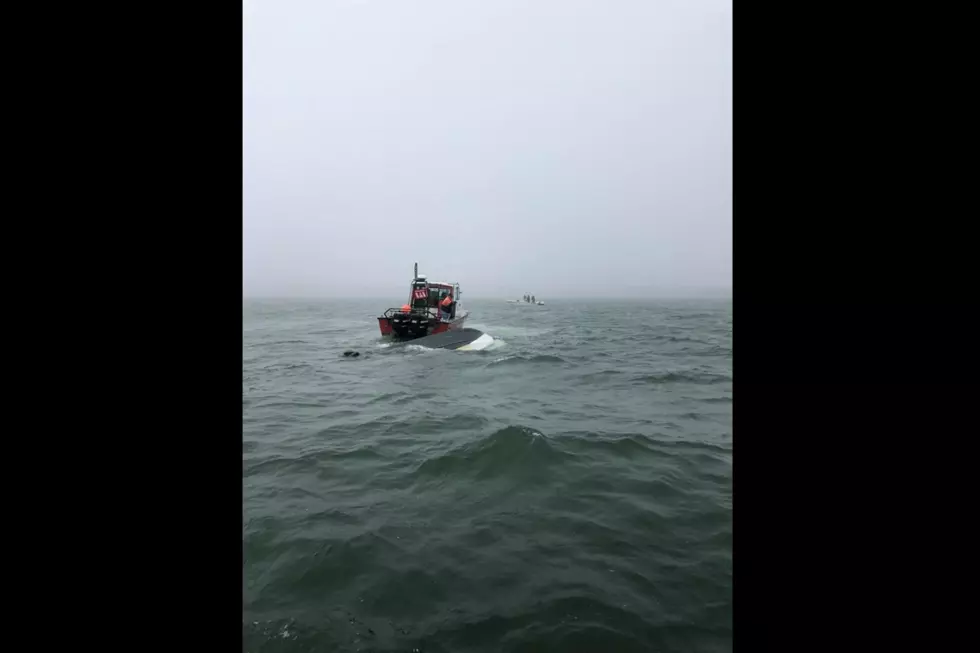 Two Boats Require Assistance in Waters off Wareham
Wareham Dept. of Natural Resources/Facebook
UPDATE: The Wareham Department of Natural Resources has issued the following release:
At approximately 3:00 pm, Wareham DNR officers monitoring the Marine VHF radio Channel 16 overheard a DSC distress call alert. The United States Coast Guard Sector Southeastern New England was able to make contact with the vessel in distress.
Originally reported as a mechanical issue, when Wareham DNR arrived on scene, officers noted an 18-20 foot vessel that was overturned. All persons that were on the overturned vessel were pulled from the water onto another private vessel, as they were fishing in a group.
A total of three people were transferred to the Wareham Fire Department vessel and transported to Tempest Knob Boat Ramp to be evaluated by Wareham EMS.
The vessel was towed to the Tempest Knob Boat Ramp by TowBoatUS Cape Cod and Sea Tow Cape And Islands for the Massachusetts Environmental Police.
We would like to thank Wareham Police Department Communications for swift response in dispatching all of the appropriate assets to the distress.
The overturned vessel incident is currently under investigation by the Massachusetts Environmental Police.
While the first vessel from the first incident was being salvaged, another mayday call came over the VHF radio for a sailing vessel with an unknown distress at approximately 5:30 pm. SeaTow Cape and Islands was able to secure the vessel and tow it to Kingman Marina. No persons were injured in the second distress call and it was determined to be an engine issue.
--Wareham Department of Natural Resources
----------------------------------------------------------------------
WAREHAM — Two vessels capsized in the waters off Wareham on Sunday, and at least one person was treated for hypothermia.
At about 3:44 p.m., the Wareham Department of Natural Resources tweeted that the Wareham DNR, the U.S. Coast Guard, Wareham Fire and EMS were responding to the west side of Stony Point Dike for a report of an overturned vessel.
Ten minutes later, the DNR tweeted it was on the scene and three people were being evaluated by EMS. One person was evaluated for hypothermia, according to a DNR Facebook post. The vessel was towed by TowBoat Cape Cod and SeaTow Cape and Islands into the Tempest Knob boat ramp.
Then at 5:37 p.m., another tweet noted that the DNR, Wareham Fire Department and the Coast Guard were responding to another vessel in distress off Stony Point Dike. That vessel was also assisted by SeaTow Cape and Islands.
The Wareham DNR states all people have been accounted for in both instances. They say more information will be released in the next few hours, as officers are still investigating.
The two distress calls happened in the same area as last year's capsizing of a sailboat in July 2017 that required 12 people to be rescued, and led to the death of an eight-year-old boy. Following an investigation, no criminal charges were filed in that incident.
More From WBSM-AM/AM 1420