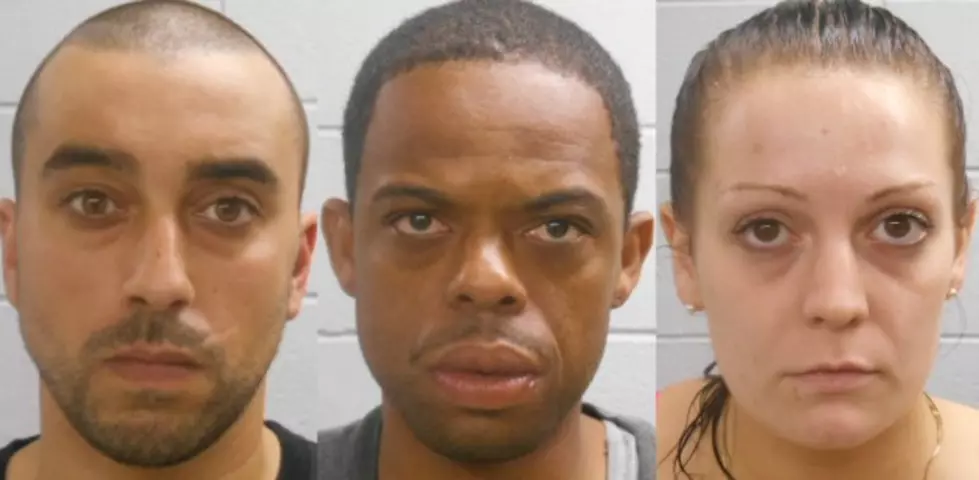 Trio Caught By Off-Duty Wareham Officer
Goncalves, Wilson, Morris/Wareham Police
You never know who's watching.
Three people face drug charges after an off-duty police officer bore witness to their drug use.
Wareham Police say off-duty officer Robert McLain noticed the trio using heroin in a car in the parking lot of the Dollar Tree store in Cranberry Plaza.
McLain notified the police department, with additional officers soon arriving on the scene. Police searched the suspects and the vehicle, finding a small plastic bag containing what is believed to be heroin, along with drug paraphernalia.
Arrested at the scene were 33-year-old Henrique Goncalves of Onset, 37-year-old Jamal Wilson of Bourne, and 25-year-old Jaimee Morris of Wareham. All three face once count each of possession of a Class A controlled substance.
More From WBSM-AM/AM 1420