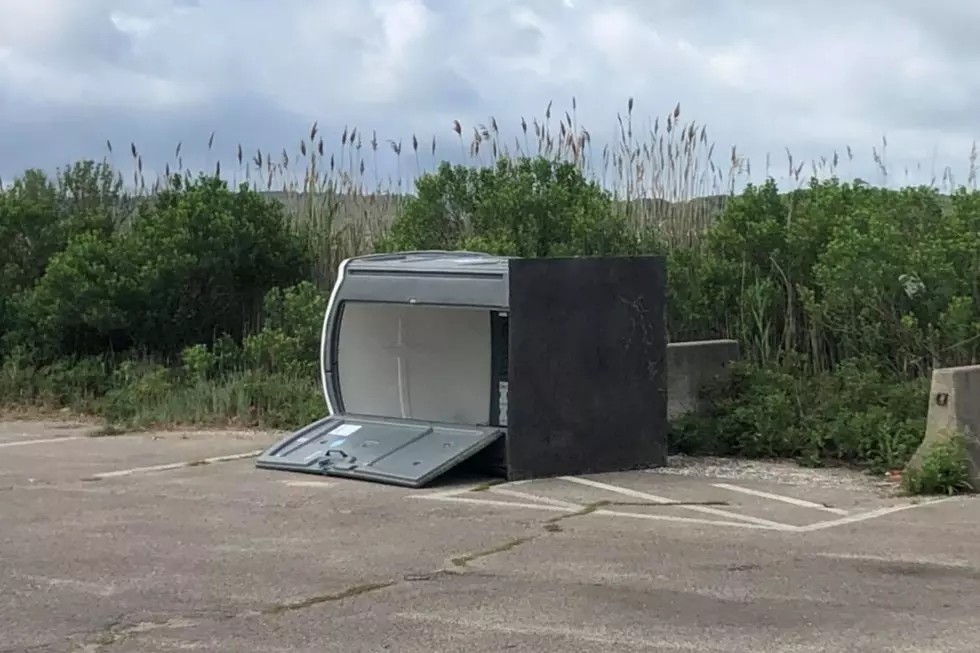 The 'Swifts Beach Blue Goo Bandits' Strike Again
Wareham Department of Natural Resources via Facebook
The Wareham Department of Natural Resources is on the case. It appears that there is a group of vandals, dubbed "The Swifts Beach Blue Goo Bandits" that have been targeting the facilities at Swifts Beach in Wareham.
"For the fourth time in a week, the Swifts Beach Blue Goo Bandits have toppled and vandalized the Porta-Potties located at Swifts Neck and Beach, spilling their contents which is believed to be the Blue Goo Bandits' signature calling card. At this time, it is unclear why this group is so enthralled by human waste containment facilities.
We are asking our friends in Swifts Beach to please keep an eye out and report suspicious gatherings that could be the lawless Blue Goo Bandits to the Wareham Police. You may even smell them from afar.
In all seriousness, this is becoming a troubling problem at a public beach that is frequented by many. I am sure beachgoers do not want to be walking through blue goo while trying to enjoy their day at the beach. If the trend continues, the company may remove the facilities from this area. In addition, many of our signs have also been vandalized. #stopthetopple"
This is pretty gross and I'm not sure who is doing this, but can you please find some other way to amuse yourselves that won't involve human waste? Quarantine couldn't have been that hard on your boredom meter.
Your Complete Guide to Outdoor Dining on the SouthCoast in 2020
Enter your number to get our free mobile app
More From WBSM-AM/AM 1420