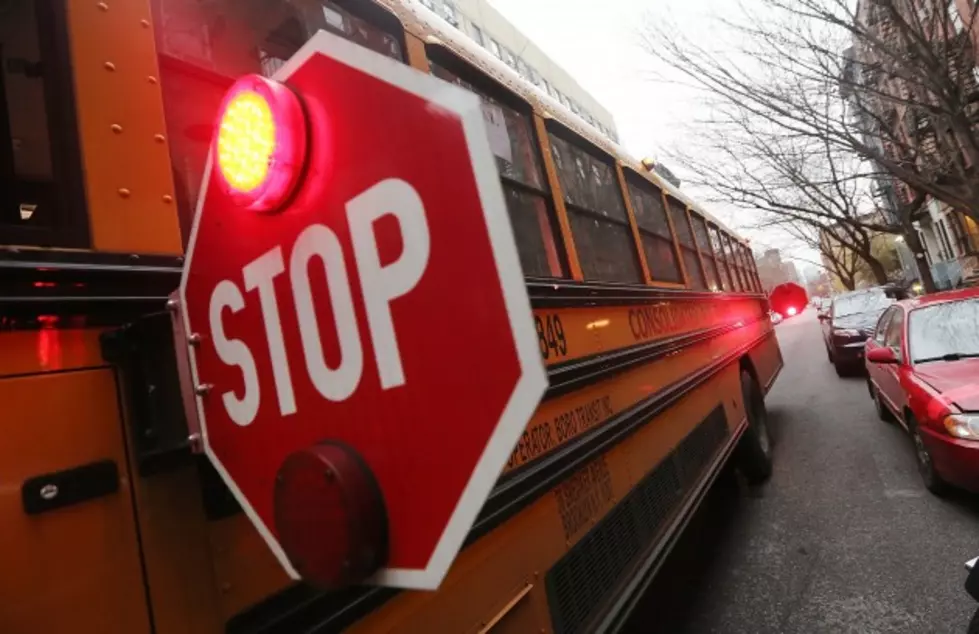 Police Investigate School Bus Accident In Westport
Getty Images
There were no serious injuries reported when a truck smashed into the rear of a school bus Friday afternoon at Route Six and Union Street in Westport.
Investigating Officer Kyle Fernandes says a truck had stopped behind the school bus while students were being let off.  A second truck drove into the rear of the first truck, sending it into the bumper of the school bus.
Officer Fernandes says the operator of the first truck suffered minor injuries, but none of the 15 students on the bus were hurt.
The students attended Diman Regional Voc-Tech High School in Fall River.  A second bus was called in to transport the students home.
Fernandes says the investigation is continuing, but the driver of the second truck would be cited.
More From WBSM-AM/AM 1420