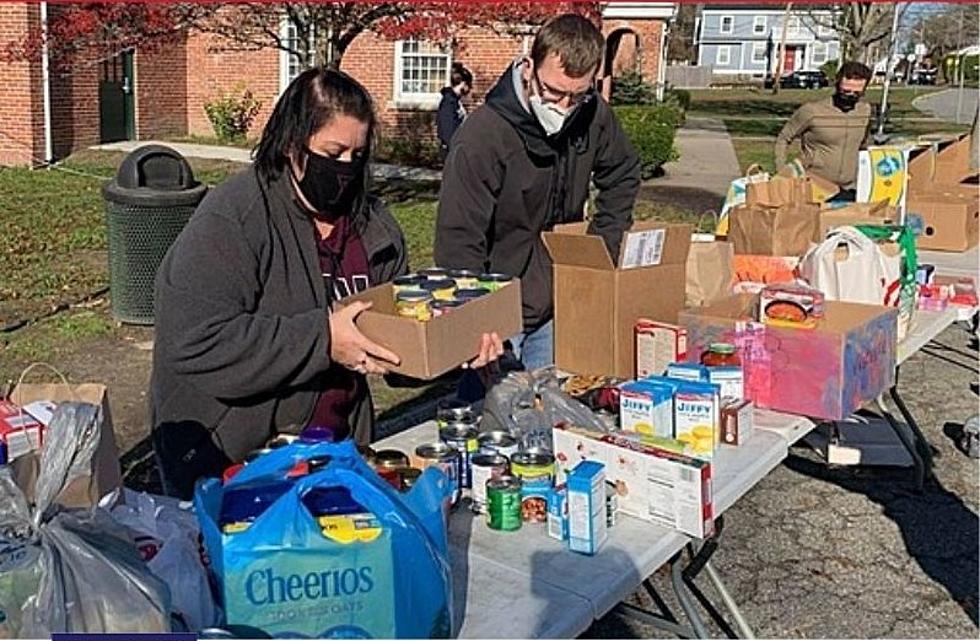 Dartmouth Aldi to Host Hunger Heroes Food Drop [TOWNSQUARE SUNDAY]
TSM
The United Way of Greater New Bedford is once again asking for your help in making its spring edition of the Hunger Heroes Food Drop a success. It is scheduled for Saturday, March 25 from 10 a.m. to noon at the Aldi store at the Dartmouth Mall.
Victoria Grasela, the United Way's Vice President of Marketing and Community Engagement, stopped by Townsquare Sunday this week to discuss the food drive.
Grasela explained the Aldi market is a new drop-off location, and she hopes it will result in more donations this year.
"So many folks pull up each year and say they forgot the food drive was happening and they don't have time to go shopping," Grasela said. "The Aldi location will allow them to run into the grocery store and purchase the item's we're looking for."
The United Way's spring food drive is geared to collecting healthy, kid-friendly items so children can have something to snack on during the April vacation. The plan is to package 1,000 food snack packs for children and have them distributed through area school districts to those kids who really need them.
If you would like to donate, the United Way is looking for items like peanut butter and jelly, cereal, fruit and apple sauce cups, mac and cheese, trail mix, granola bars and mixed nuts.
"The healthier, the better," Grasela said.
When you drop off your food items on March 25, say hello to personalities from WBSM and Fun 107. They'll be volunteering that day, picking up donated items and helping to sort and load the items into boxes for distribution.
For more information on the Hunger Heroes Food Drop Spring Edition, visit unitedwayofgnb.org.
The complete interview with Victoria Grasella can be heard here:
Townsquare Sunday is a weekly public affairs program, heard every Sunday at 6 a.m. and 11 a.m. on WBSM.
The program highlights individuals and organizations striving to make Greater New Bedford a better place to live and work,
If you would like your organization featured on Townsquare Sunday, please email the host at jim.phillips@townsquaremedia.com.
The SouthCoast Hot Wing Project
WBSM's Tim Weisberg and his son Adam spent six months touring the SouthCoast area from New Bedford to Fall River to Dartmouth to Norton and beyond, trying some of the supposed hottest wings around – and also gave some other unique wing flavors a shot, too.
More From WBSM-AM/AM 1420