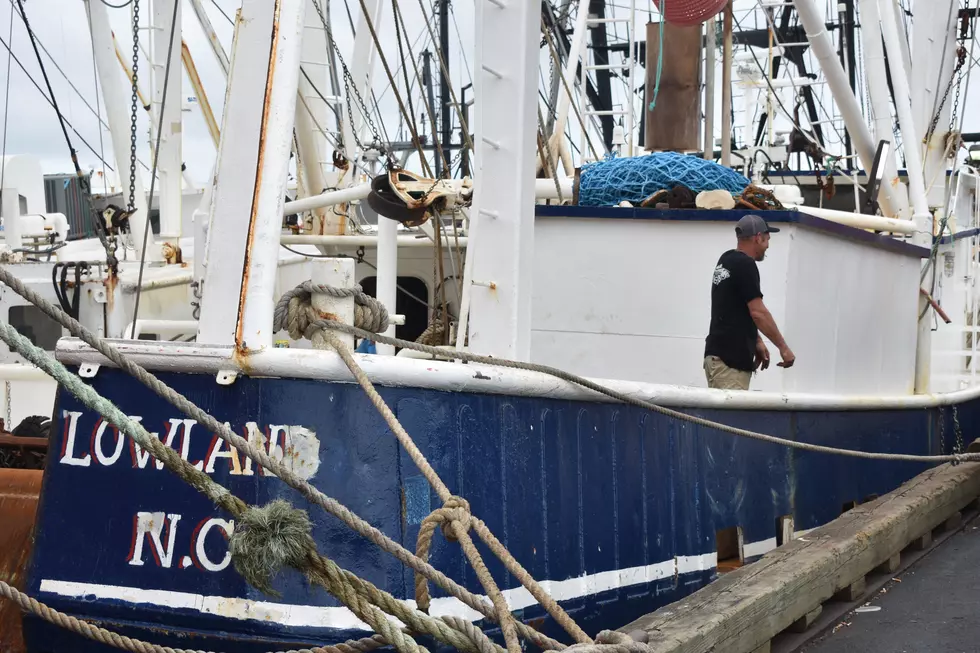 A Good Week for Fishing [PHIL-OSOPHY]
Mary Serreze/Townsquare Media
The New England fisheries industry is saluting President Trump's announcement that he'll reopen the Northeast Canyons and Seamounts Marine National Monument, a nearly 5,000-square-mile area southeast of Cape Cod, that former President Obama closed off to commercial fishermen in 2016 to protect sea life.
I don't have to detail how seriously the fishing industry has been weakened; restoring fishing there will help the agonized fisherman. Thank you, Mr. President, for paying attention to and having the best interests in mind for the oldest profession in America, and one that's fundamental to the New Bedford economy.
Maggie Raymond, executive director of the Associated Fisheries of Maine, also thanked the president, saying she's never known a president to express such empathy and concern about the protection of the fishing industry as President Trump. Jon Williams, the owner of New Bedford-based Atlantic Red Crab Company, was also appreciative. The president announced the formation of a task force to identify opportunities to open foreign markets to American seafood exports and reduce any unnecessary regulations to the industry.
I'd like to extend the gratitude and recognition to Rep. Joe Kennedy III who said he supports moving NOAA's Northeast Fisheries Science Center to New Bedford. I totally agree with the candidate running for the U.S. Senate. It makes so much sense to move it here. We have UMass Dartmouth's School for Marine Science and Technology, deep water birthing, plenty of waterfront space at an affordable and sensible price, and a major highway, rail and regional airport.
Given the present circumstances, it was a very good week for the fishermen.
Phil Paleologos is the host of The Phil Paleologos Show on 1420 WBSM New Bedford. He can be heard weekdays from 6 a.m. to 10 a.m. Contact him at phil@wbsm.com and follow him on Twitter @PhilPaleologos. The opinions expressed in this commentary are solely those of the author.
Enter your number to get our free mobile app
More From WBSM-AM/AM 1420