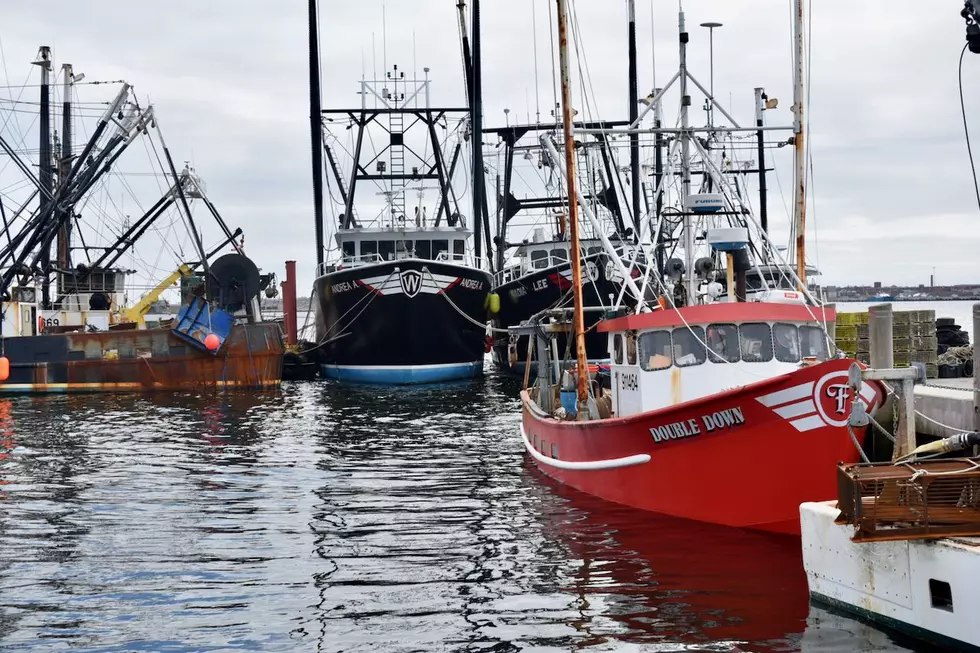 New Bedford Port Authority Probed by Feds Over Grant Application
Mary Serreze/Townsquare Media
A federal grant application submitted by the New Bedford Port Authority is the subject of an investigation by the U.S. Commerce Department's Office of the Inspector General, WBSM has learned.
The probe was initiated in October of 2020, according to Port Authority General Counsel Blair S. Bailey in correspondence with WBSM.
Bailey did not say if the investigation is continuing, or what findings, if any were rendered by the OIG. Another source confirmed that the probe is ongoing.
In responding to an inquiry by WBSM, Attorney Bailey issued the following statement:
"In the summer of 2020, the New Bedford Port Authority applied for a grant from the Economic Development Administration of the U.S. Department of Commerce to upgrade the resilience of the Port's fishing piers against storm surges and to raise land near the North Terminal and install a flood gate. As sites where numerous fishing boats are berthed, the piers are integral to the continued vitality of the fishing industry in New Bedford. The North Terminal component of the project will also help protect the Port from future storm damage as well as allow intertidal land to be used far more productively. On October 20, the EDA informed the Port Authority that it was awarding a grant in the amount of $16 million for the upgrades. Days later, the Port Authority learned that the Commerce Department's Office of the Inspector General was performing a review of the grant application that had begun before the EDA awarded the grant.
Upon learning of the OIG inquiry, Mayor Mitchell, in his capacity as chair of the Port Authority's Board of Commissioners, directed the Port Authority to fully cooperate with the OIG inquiry. Toward that end, the Port Authority has produced all documents and provided all information the OIG requested. With the assistance of outside counsel, the Port Authority also conducted its own review of the grant application and re-affirmed its accuracy to the EDA while making certain clarifications and amplifications that were immaterial to the application. The EDA and Port Authority are proceeding with the implementation of the grant and anticipate that construction will begin later this calendar year."
Ed Anthes-Washburn left his job as director of the New Bedford Port Authority for a position in the private sector in January of this year. Washburn was with the Port Authority for 11 years, six of those years as director. There is no indication that Anthes-Washburn was the subject of the investigation.
Mayor Jon Mitchell praised Anthes-Washburn for his work on the Port Authority.
"I am grateful to Ed for his leadership of the Port these last six years, which was marked by major accomplishments," Mitchell said.
KEEP READING: Scroll to see what the big headlines were the year you were born
More From WBSM-AM/AM 1420