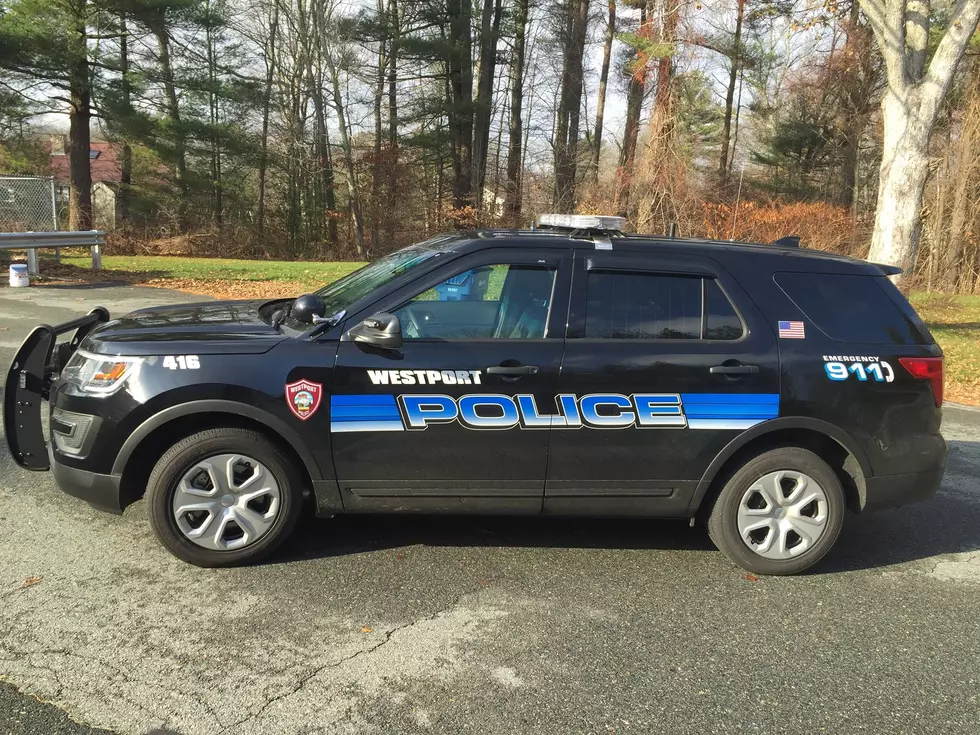 Westport Father Arrested for Assaulting Son Hospitalized by E-Cig
Westport Police Department/Facebook
WESTPORT — The father of a Westport High School student transported to the hospital Friday morning after smoking an e-cigarette device has been arrested for assaulting his son upon learning about the incident.
Westport Police say the father arrived at Westport High School while his son was displaying erratic behavior and showing signs of intoxication.  The father subsequently assaulted his son and was placed under arrest for assault and battery on a household member.  He was processed at the Westport Police Department and transported to the Fall River Justice Center for arraignment.
Both the Westport Public Schools and the Westport Police Department work in conjunction to educate and conduct investigations into people/businesses that sell nicotine products to underage people.
During the course of the 2018-2019 school year, information was given to School Resource Officer Kyle Fernandes by school staff regarding the sale of products containing nicotine.  Westport Police say this led to an investigation into Cedars Smoke Shop located at 35 State Road in Westport which resulted in a 60-day loss of license.
According to the Center for Disease Control and Prevention, the use of e-cigarettes is unsafe for kids, teens, and young adults.  Most e-cigarettes contain nicotine, using an e-cigarette is sometimes called "vaping" or "JUULing." Nicotine is highly addictive and can harm adolescent brain development, which continues into the early to mid-20s. E-cigarettes can contain other harmful substances besides nicotine. These substances are what is suspected to have led to the erratic and assaultive behavior of the juvenile today.
Young people who use e-cigarettes may be more likely to smoke cigarettes in the future.  All JUUL e-cigarettes have a high level of nicotine, according to the manufacturer, a single JUUL pod contains as much nicotine as a pack of 20 regular cigarettes.
School officials were able to confiscate the e-cigarette which led to two students being transported to a local hospital.  School Resource Officer Fernades conducted a field analysis of the confiscated pod which resulted in a positive finding of THC.
More From WBSM-AM/AM 1420