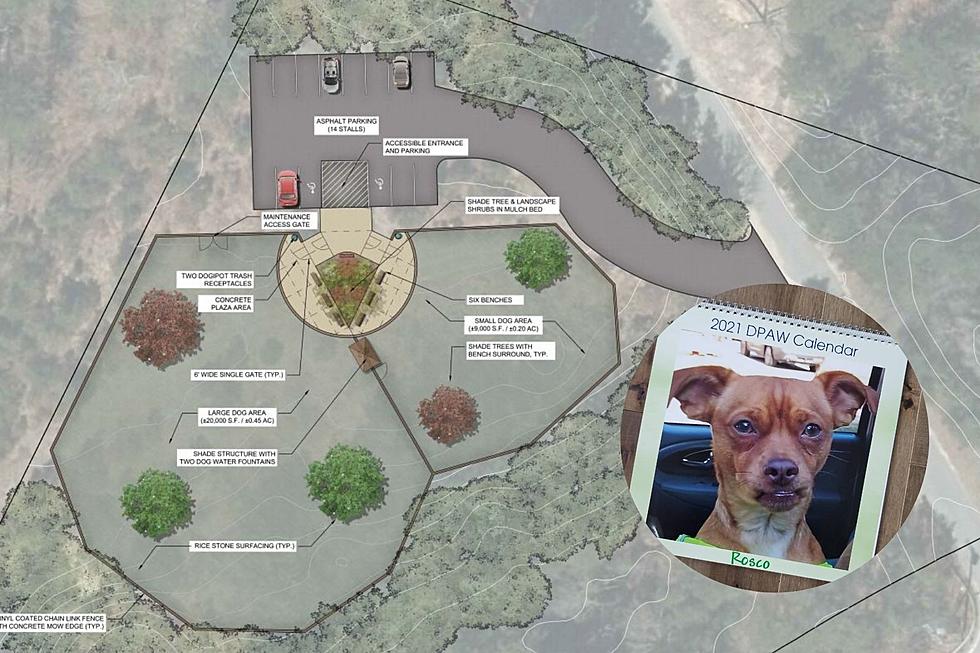 Wareham Dog Park Coming Soon Thanks to Efforts of Dog Park Affiliation
Courtesy of Dog Park Affiliation of Wareham
Wareham is going to the dogs. Plans have been set in motion by the Dog Park Affiliation of Wareham to bring a sprawling dog park to the town of Wareham. It's been years in the making, and with a potential finish line in sight, fundraising efforts are picking up speed.
Blanchard, president of the Dog Park Affiliation of Wareham (DPAW), was a resident of Wareham for eight years before recently moving to Rochester. Several years ago, a woman and her husband presented an idea for a dog park at a town meeting, and Blanchard immediately jumped at the idea.
"We started planning in 2014, but we didn't really get organized until 2017," Blanchard said. After seven years of getting their ducks in a row, Blanchard and DPAW are officially in the grant and fundraising stage. Conceptual plans, design and a plot of land have all been established.
DPAW recently submitted its plan to the Stanton Foundation, a wonderful foundation that helps support the building of dog parks, that outlines a six-acre lot off Maple Springs Road in Wareham.
"We will be submitted the grant next week, so we're hoping by the end of the year we will know if we are approved, then hopefully break ground," Blanchard said.
The Stanton Foundation won't be able to cover all the costs for this project, so Blanchard and DPAW have been busy with fundraising efforts.
Last year, they put together a calendar contest, and it was such a huge success, DPAW is excited to bring it back this year.
"We all love to show off our favorite photos of our pets," DPAW recently posted. "Here is your chance to enter your best photos and share your pet's story!"
People can enter online and the fan-favorite will win the cover spot of the calendar. The next 12 favorite animals will be showcased on each of the 12 months.
Even if you don't win in the top 13, your photo will still be posted on a date throughout the calendar. The contest is open to anyone and any type of animal. Proceeds from calendar purchases go straight to the DPAW's efforts for the future dog park.
Roscoe was the big winner last year, and this year, it could be your four-legged friend.
Blanchard and DPAW are ecstatic to bring a dog park to the Wareham community, and by purchasing a calendar, it gets their project closer to breaking ground.
26 SouthCoast Dogs That Should Enter This Contest
August 26 is International Dog Day, and it got me thinking. What if there was a way for dogs to connect with other dogs in the area to make new friends? Or maybe even find love? Twenty-six dogs living on the SouthCoast sent me their profile picture and bio. Let's see the eligible pups.
More From WBSM-AM/AM 1420