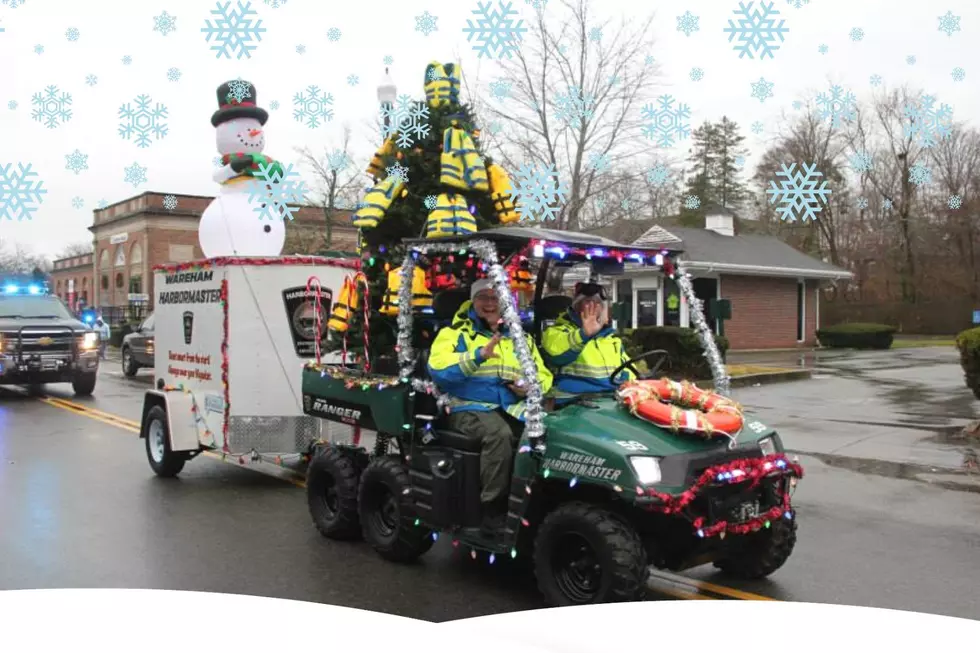 Beloved Wareham Christmas Parade Takes Over Route 6
Courtesy of Wareham Village Association
Santa Claus is coming to town and he's bringing all his friends.
The Wareham Village Association presents the Wareham Christmas Parade on Sunday, Dec. 4, and it's going to be bigger than ever before.
"It has grown every single year and the buzz around town is 'How do we surpass last year?' It's going to be epic," Wareham Village Association President Tracy McGraw said.
When the parade almost fizzled out 10 years ago, McGraw took hold of the reins and brought the beloved tradition back to life, and thanks to her and the town's efforts, the Wareham Christmas Parade is a huge success year after year.
What To Expect
Families can expect more floats than ever before, more magical moments thanks to a wide variety of participants, and just the right amount of holiday spirit to come alive thanks to the arrival of the big man in red.
Equestrian Element Horses, Dog Pack Walkers, local dance companies and more will hit the streets adorned in festive attire while holiday music follows the path all the way to Besse Park.
More Participants Means a Longer Route to Enjoy
This year is shaping up to be the biggest parade yet.
"We had to reroute (the parade) a bit to make it bigger because there are so many entrants," McGraw said.
The route will begin at Town Hall, travel down Route 6 and Main Street, and end at Besse Park, where Santa will arrive by boat to take pictures and indulge in cookies and hot cocoa.
A Beloved Tradition That Keeps Getting Better
"I hear feedback all year long of how much fun it is, and everyone is just so happy to be there," McGraw said.
McGraw gets the prestigious honor of riding with Santa in the firetruck, and it's an honor she is very fond of.
"I love riding in the truck with Santa and waving to people," she said. "I know they're yelling for Santa, but it brings me joy to know I had a part in putting something like this together."
Interested participants can register online, and everyone else can get dressed up in their holiday best for a day of holiday fun.
LOOK: 25 over-the-top Christmas displays from across America
To help get everyone in the mood for the upcoming holiday season,
Stacker
compiled a list of some of the most over-the-top Christmas displays across America.
Snow Tube Under the Stars at this New England Ski Park
There are lots of New England mountain resorts that offering snow tubing along with their ski trails and snowboard parks. But not all of them let you snow tube after dark surrounded by music and flashing lights.
Powder Ridge Park in Middlefield, CT does and it looks amazing.
More From WBSM-AM/AM 1420