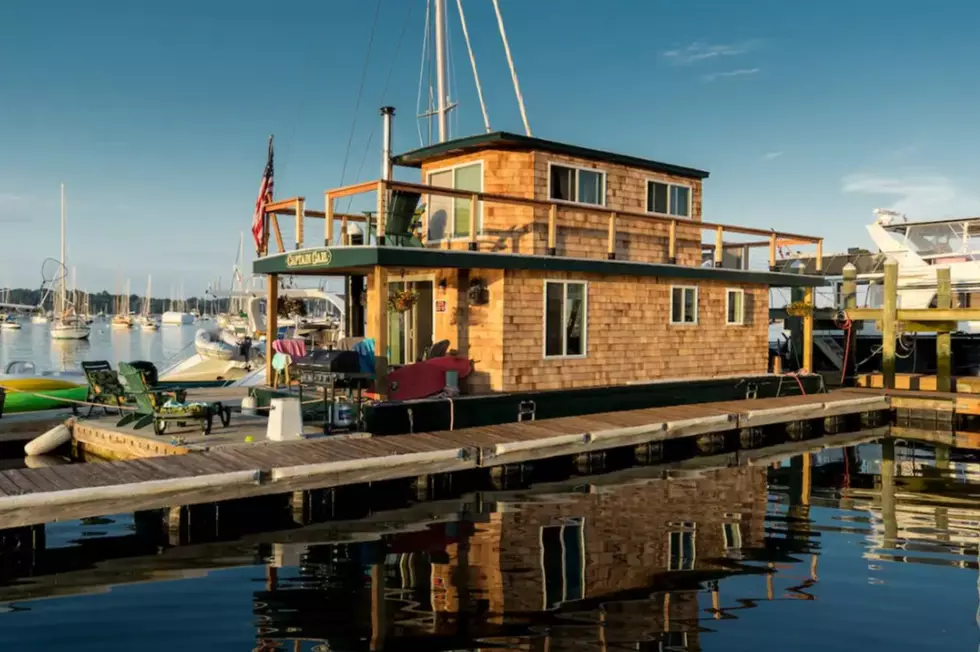 Set Sail Aboard These Unique Houseboats For Rent in Rhode Island
Kathy via Airbnb
Summer 2022 is bound to be a busy travel season across the country.
People are excited to get out and about, and staying somewhere unique constantly seems to be the goal.
But even if you aren't ready to travel far or don't have the funds for a crazy all-out vacation, there are some super-cool stays available right in our own area. The SouthCoast is full of fun rentals, both on and off the land.
From cool treehouses to a renovated Quonset hut, the stays across the SouthCoast are as interesting as they come. But what about getting off the coast and onto the actual waters? There are actually some pretty cool places to stay there, too.
We did some searching on Airbnb and found that although nothing right on the SouthCoast was for rent, there are a lot of houseboats available in Rhode Island. Providence, Newport, even Westerly have boats for overnight rentals, though not all of them actually take you out to sea.
Whether you can really float away from it all or just have to stay docked during your stay, some of the houseboat rentals really stood out. There's the tiny house that floats, the full-on yacht experience and a two-story houseboat on its own private dock.
Keep scrolling to take a peek inside them all and see where you could be floating away from your stresses this summer.
Unique Houseboats for Rent in Rhode Island
Why stay by the water when you can stay on the water? Renting a house or a room by the water makes for an amazing vacation, but why not take it up a notch this summer with a stay aboard a local houseboat? Turns out there are lots of floating rentals around and we've got some photos of the most interesting ones that are also closest to home.
Don't Forget About This Vintage Tugboat For Rent in Providence Too
If staying somewhere new and exciting while also getting a taste of international history interests you, then this might be the best local overnight stay you could have. A 1956 Canadian Coast Guard tugboat has been remodeled into a floating apartment in the Providence Marina for a night away unlike any other.
More From WBSM-AM/AM 1420