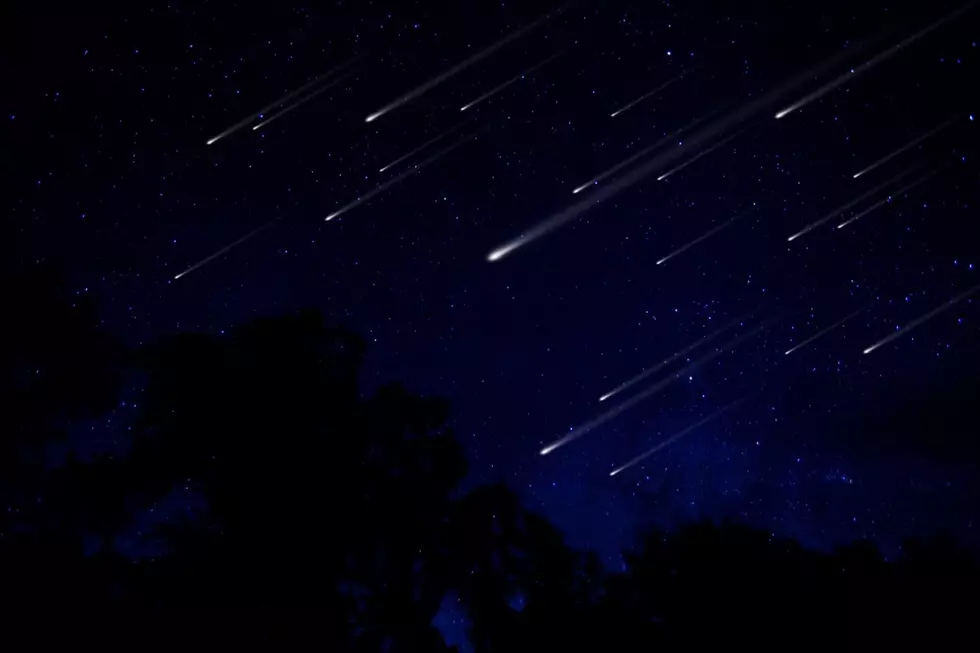 The Taurid Meteor Shower Peaks This Week
GettyImages
Enter your number to get our free mobile app
AccuWeather recently reported that the Taurid meteor shower is back for a visit. You might have started to see them earlier in the month, but prime time viewing is from Wednesday, November 11 to Thursday, November 12. Get away from the city lights for an hour or so and you could catch a glimpse of two to 10 meteors burning bright through the night sky.
American Meteor Society said the "Taurids are not known for their high numbers, rather they are known more for the fireballs they produce." And there isn't a full moon this time of year to hog the spotlight. These fireballs will be able to shine uninterrupted.
NASA says the peak viewing hours are after midnight because that's when the Taurus the Bull constellation is positioned highest in the sky, and the sky is darkest and clear to see even the weakest meteors.
So, grab your loved ones and head out to a dark and quiet place to see these shooting stars fly over the Southcoast. Don't forget to make a wish. If you can't make it out this week, you may have another chance next week as there will still be a few stragglers after the peak week has ended.
The Leonid meteor shower will make its rounds over the region soon after, with its peak between Monday, November 16, and Tuesday, November 17.
KEEP READING: What were the most popular baby names from the past 100 years?
More From WBSM-AM/AM 1420