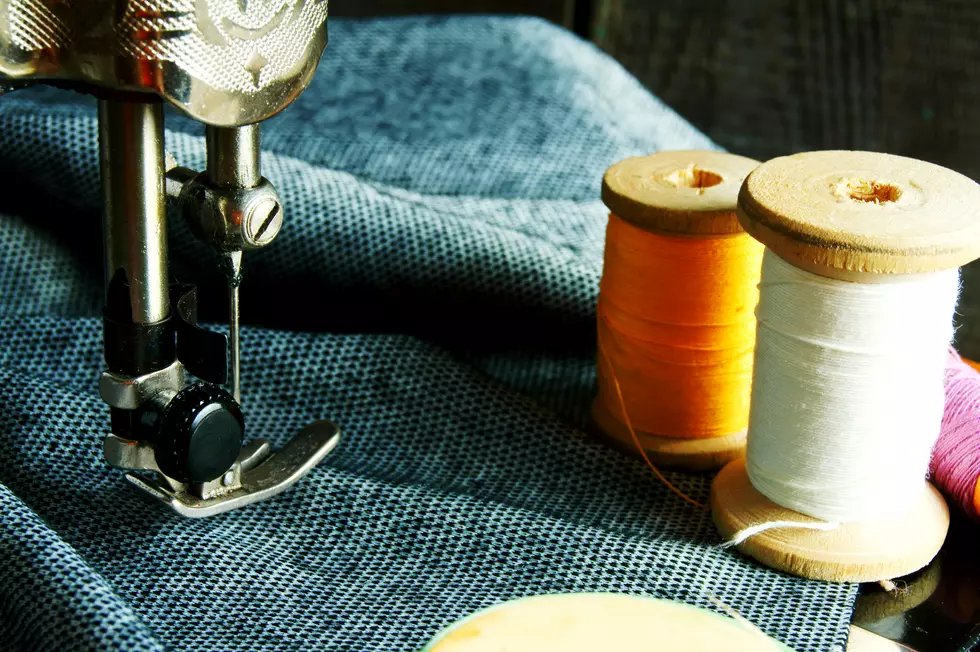 Sharpen the Pitchforks [PHIL-OSOPHY]
SarapulSar38
Don't kid yourself, this is a full-scale war. The virtual grinding noise is the sharpening of pitchforks from across the Commonwealth. The peasants are forming a citizens' army with metaphoric lit torches and pitchforks, joining the National Guard against an enemy that you can't put down with guns.
As doctors, nurses, EMTs and other front-line medical workers face the dangerous shortage of crucial protective gear to safeguard them against the highly contagious COVID-19 coronavirus, a grassroots militia of everyday household sewers are joining large corporations to fill the sparsity.
From Cape Cod to Springfield, a defense force of volunteers and their sewing machines are mobilizing to mass-produce cloth face masks to donate to local hospitals and other health care facilities. There are online tutorials that show instructions and different styles, some including a pocket for a filter, that can be washed and re-worn.
If you're familiar with the local knitters who create hats, scarves and mittens for the needy families at Christmas, you can get the point of hometown volunteers cutting out material and sewing hospital-approved cotton face masks. Some of them host a virtual sew-a-long, others will have a few neighbors join in and make it a small social during this time of social distancing.
This crisis has its fair share of everyday heroes, only these Good Samaritans are busy behind their sewing machines, not sharpened pitchforks. It's essential upon us all to do everything we can to deal with the coronavirus. Contact your local hospital or nursing home. Also, the Massachusetts Life Sciences Emergency Supply Hub has launched efforts to collect face masks and other needed items and bring these additional medical supplies to our state's healthcare institutions. Find out more at MassBio.org.
Phil Paleologos is the host of The Phil Paleologos Show on 1420 WBSM New Bedford. He can be heard weekdays from 6 a.m. to 10 a.m. Contact him at phil@wbsm.com and follow him on twitter @PhilPaleologos. The opinions expressed in this commentary are solely those of the author.
Enter your number to get our free mobile app
More From WBSM-AM/AM 1420