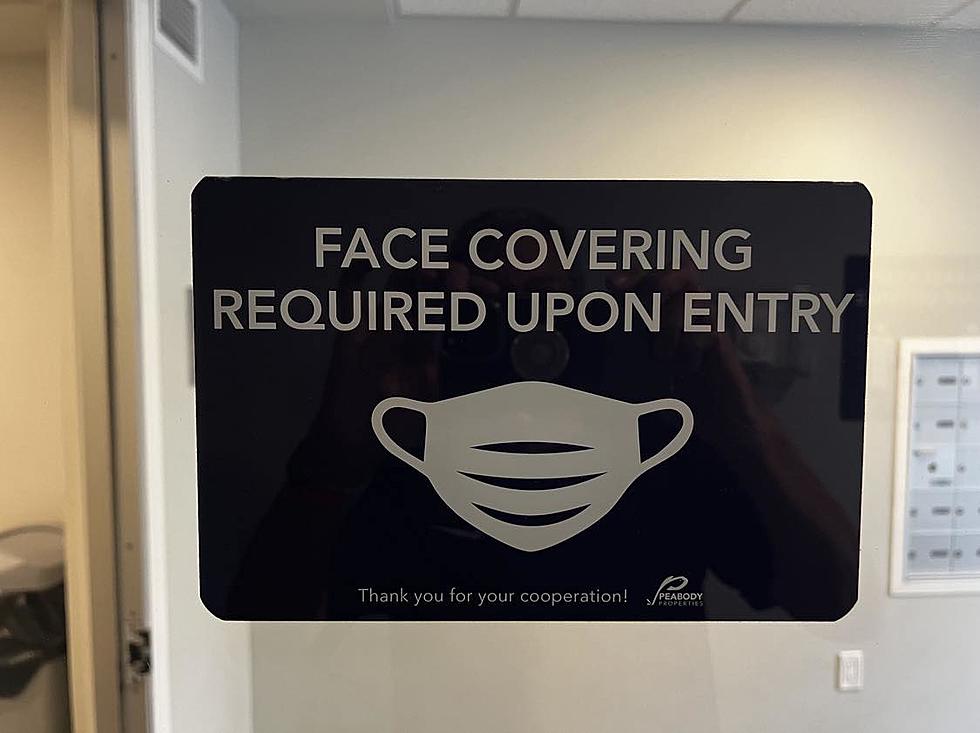 Signs of the Pandemic Remain in Some SouthCoast Locations
Barry Richard/Townsquare Media
The COVID-19 pandemic was at first scary. Once we understood the threat, most folks learned to cope and adapt. Some of the response to COVID was necessary, while other measures we now understand were silly and over the top.
We didn't know any better at the time. We live and learn.
While evidence of the pandemic has largely faded from view, there are still lingering signs – literally and figuratively – that it was real.
Some of those signs are still visible in store windows or building lobbies. Some warn all comers to mask up and keep a safe distance or stay away, even after the many states of emergency have expired.
Supermarkets and department stores that were allowed to remain open during the pandemic placed tape markings on the ground outside their doors to keep patrons six feet apart as someone limited the number of people to enter the store at a given time in accordance with health department rules.
Remember the arrows taped to the floors of many stores to keep customers moving in the same direction while avoiding face-to-face encounters?
Other signs cautioned folks not to enter if they felt ill or suspected they had a fever.
Perhaps these signs that remain were left in place for a reason. Forbes.com says mask mandates are back at several locations.
Forbes says, "A college in Atlanta and Lionsgate, a Hollywood studio, both announced they were reinstating mask mandates this week as COVID-19 cases continue to rise due to the new Eris variant."
ABC News reports that while COVID-19 hospitalizations continue to rise, "the new admissions are still at the 22nd-lowest levels recorded since tracking began in August 2020."
According to Forbes, "Morris Brown College, a historically Black college, announced Sunday that all students, faculty, and staff are required to wear a mask for the next two weeks while on campus," due to reports of students on campus testing positive for the virus.
The Biden Administration this fall plans to encourage all Americans to receive a COVID-19 booster to guard against getting sick.
Could it be that we haven't seen the last of the mask mandates?
Answers to 25 common COVID-19 vaccine questions
Vaccinations for COVID-19 began being administered in the U.S. on Dec. 14, 2020. The quick rollout came a little more than a year after the virus was first identified in November 2019. The impressive speed with which vaccines were developed has also left a lot of people with a lot of questions. The questions range from the practical—how will I get vaccinated?—to the scientific—how do these vaccines even work?
Keep reading to discover answers to 25 common COVID-19 vaccine questions.
DON'T Do This After Getting a COVID-19 Booster Shot
I made the stupid decision of going against this helpful advice, and now I am paying the price. Learn how to care for yourself after a getting COVID-19 Booster.
More From WBSM-AM/AM 1420