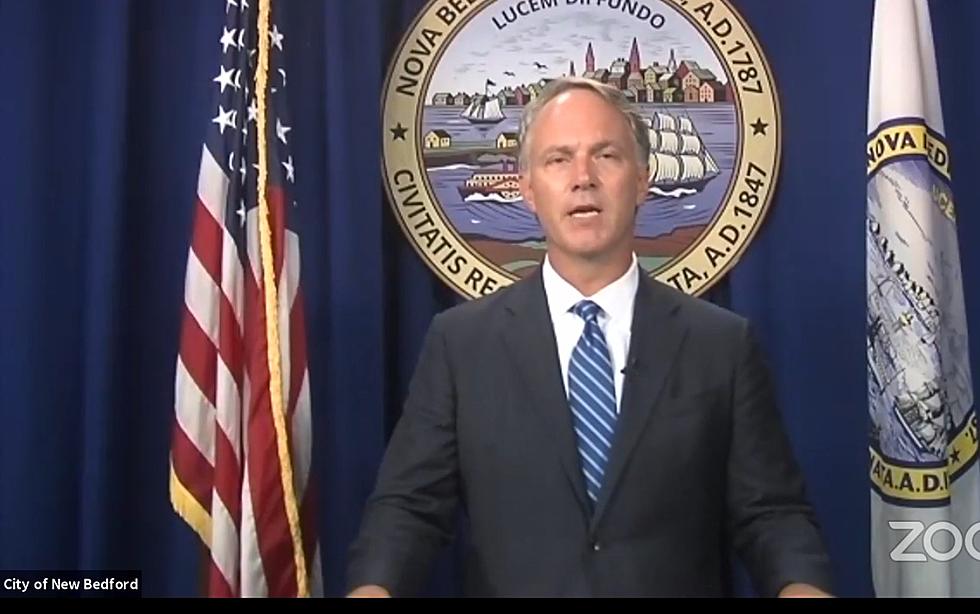 Mitchell to Deliver Important Budget Address Tonight [OPINION]
Screenshot/City of New Bedford
Several weeks ago, a fatal fire in the near North End of New Bedford that claimed the lives of two men seemed to convince Mayor Jon Mitchell that it would be unwise to decommission Engine 8 at this time.
Under immense pressure from the New Bedford City Council and the public, Mitchell announced he would keep Engine 8 in service through the balance of the fiscal year and beyond if possible. I'm not sure how many of you realized at the time that the end of the fiscal year is the end of next month.
Mitchell has also run into problems with the quarter of a million-dollar quint purchased to replace Engine 8 and Ladder 4. At last check, the 15-year-old vehicle was not ready to press into service. Keeping Engine 8 active allows Mitchell to buy time until the apparatus is available.
Mitchell is scheduled to deliver his budget address for FY22 tonight in a virtual presentation to the city council. We should get some sense as to whether the administration has found the funds to keep Engine 8 active into the next fiscal year, which begins July 1. According to sources, Mitchell has said he didn't believe it to be sustainable.
The administration has applied for a federal SAFER staffing grant to fund Engine 8 beyond June 30. FEMA could announce grant awards as early as this summer since communities are struggling as a result of the pandemic. Usually, the awards are made in the fall.
Mitchell's speech will be an important one. Property owners should get a sense of whether their burden will increase in the new fiscal year. Mitchell will also undoubtedly address funding for public safety and education.
Without a doubt, Mitchell will take a bow for much-improved graduation and dropout rates, something the entire community should be proud of.
Barry Richard is the host of The Barry Richard Show on 1420 WBSM New Bedford. He can be heard weekdays from noon to 3 p.m. Contact him at barry@wbsm.com and follow him on Twitter @BarryJRichard58. The opinions expressed in this commentary are solely those of the author.
22 Photos From the Wake of New Bedford Police Sgt. Michael Cassidy
New Bedford Police Sergeant Michael Cassidy was remembered on Monday, May 10, before being laid to rest to the next day. Cassidy lost his battle with COVID-19 on April 28 at the age of 52.
More From WBSM-AM/AM 1420