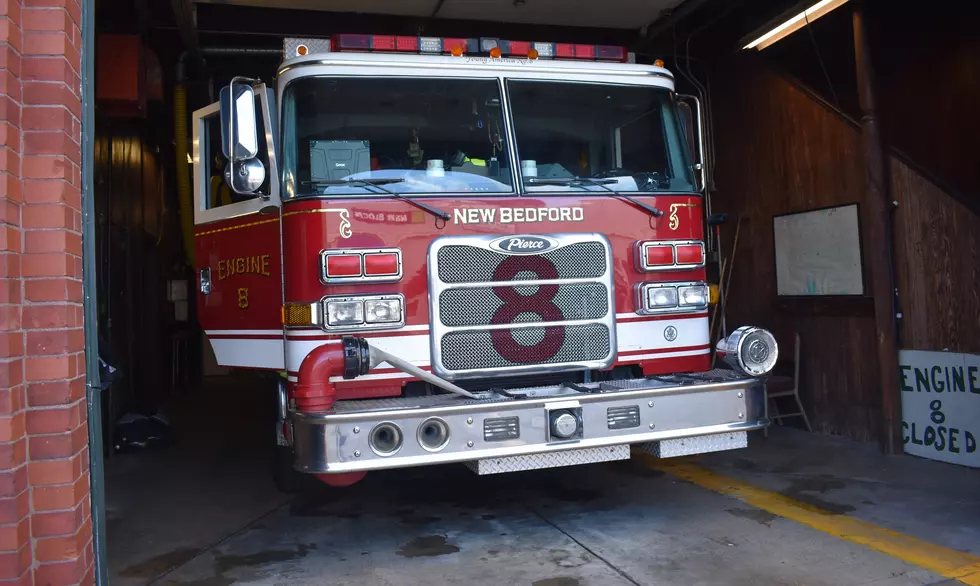 New Bedford Mayor: Engine 8 Staying Online
Mary Serreze/Townsquare Media
NEW BEDFORD — Following this morning's fatal fire on Acushnet Avenue in New Bedford, Mayor Jon Mitchell has reversed course and said that Engine 8 will remain online for the remainder of this fiscal year and that he wants to keep it that way in the future as well.
Mitchell said that even though there needs to be a streamlining of fire department expenses, "my preference is to do so without taking Engine 8 offline, even beyond this fiscal year," he said.
Previously, Mitchell had sought to decommission Engine 8, which serves the city's Near North End, as a cost-cutting measure in his FY2021 budget. The New Bedford City Council voted 8-1 to send a letter to Mitchell opposing the decommissioning of the engine, along with the planned elimination of 10 positions.
A spate of fires in the city since the beginning of the year – particularly in Engine 8's coverage area – has continued the call from council, the firefighters' union and residents to keep the engine in service. Mitchell said back in February he would pursue a federal SAFER grant to continue funding Engine 8, but that he wasn't sure the grant would be approved.
Following this morning's fatal fire, which claimed the lives of two people, Mitchell issued a statement that was posted to the City of New Bedford's official Facebook page.
"As the fire occurred in the area generally covered by Fire Station 8, we have been asked for an update about the plans announced last year to take Engine 8 offline in the future," Mitchell said in the statement. "While there is no basis to believe that the response to this particular fire would have been materially different without Engine 8's participation, no change to Engine 8's status is planned for this fiscal year."
Mitchell said that because the economic effect of the COVID-19 pandemic "has caused considerable strain on the city's finances, which prompted reductions in services across city government," alternate means of funding have been pursued.
"(We) are exploring solutions to streamline fire department operations that do not include the decommissioning of Engine 8," Mitchell said. "Our goal is to keep the Fire Department financially sustainable so that it can deliver the fire suppression and prevention services our residents need. While a reduction in operating expenses will be necessary to achieve this goal, my preference is to do so without taking Engine 8 offline, even beyond this fiscal year."
LOOK: Here are the best small towns to live in across America
More From WBSM-AM/AM 1420