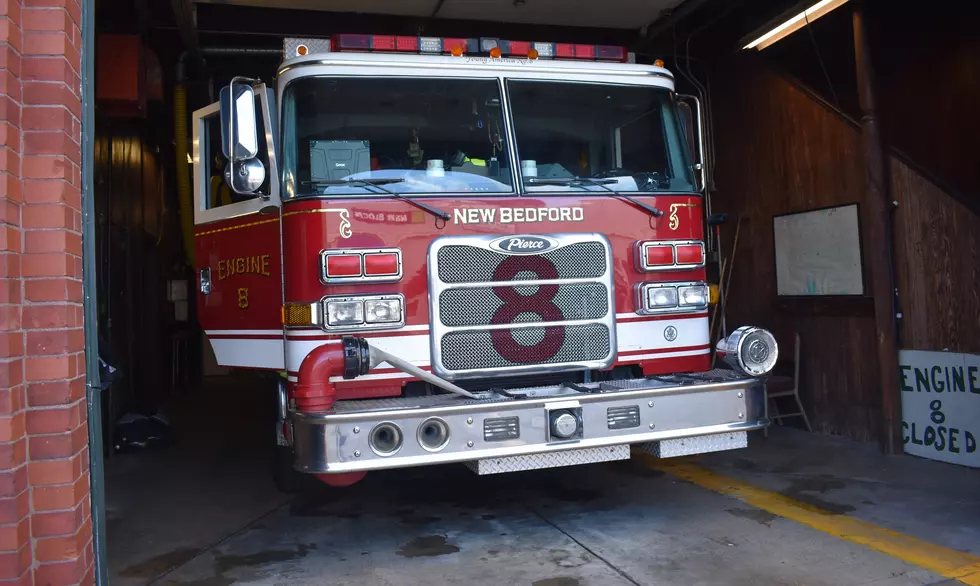 Mitchell: New Bedford May Apply for SAFER Grants to Preserve Engine 8
Mary Serreze/Townsquare Media
NEW BEDFORD — Mayor Jon Mitchell said he is open to applying for a federal SAFER grant to preserve Engine 8, but is skeptical that the federal government would approve the city's request.
"The challenge we have honestly is that New Bedford has gone to that well a lot," Mitchell told WBSM host Barry Richard on Wednesday.
Mitchell said New Bedford obtained three SAFER grants, combined, under his administration and that of his immediate predecessor, Scott Lang. In 2013, the city received a $12.27 million SAFER grant that funded 63 firefighter positions.
In 2016, New Bedford received another $4.6 million in SAFER money to fund 21 firefighter positions for two years. At one point, SAFER funds funded 70 positions, about one-third of the New Bedford Fire Department.
"If we didn't get the most SAFER funds from the federal government, at least on a per capita basis, we're probably right up there nationally in terms of the amount that we've benefited from that program," Mitchell said.
While his expectations are low that the city would be approved for another grant, Mitchell said his administration "is keeping an eye out" for possibly applying.
"We'll definitely take a look at it," Mitchel said. "If it makes sense for us, then we'll go for it."
Last summer, Mitchell announced his intention to decommission Engine 8, located in Ward 2, because of fiscal constraints. Mitchell told Richard on Wednesday that a date has not been set for the engine to go offline.
Gazelle's 15 Worst Traffic Lights on the SouthCoast
Enter your number to get our free mobile app
More From WBSM-AM/AM 1420