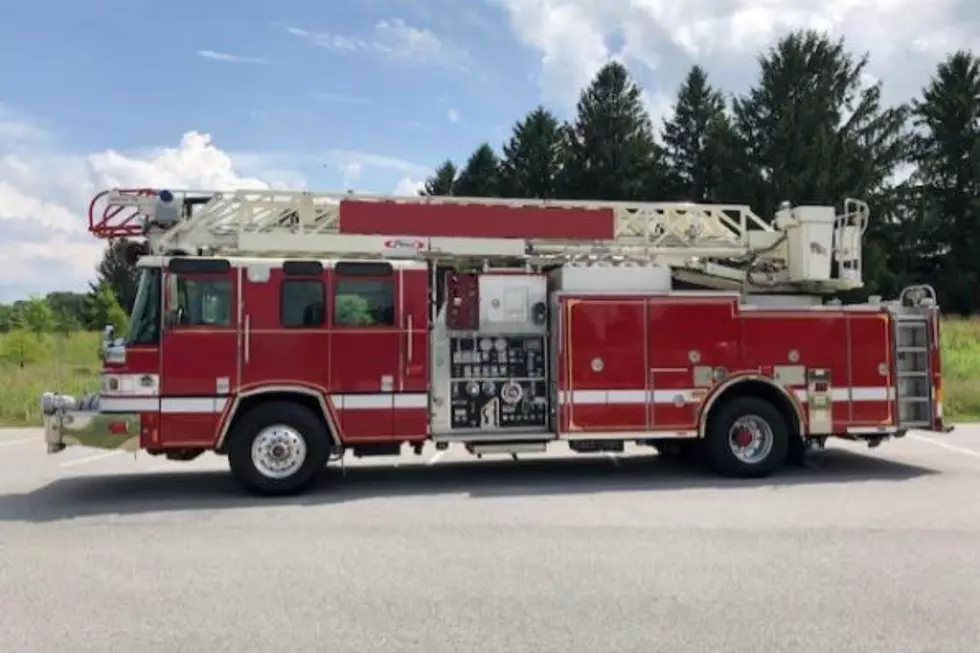 New Bedford Fire Department's Next 'Quint' Truck Arrives
New Bedford Fire Department via Facebook
NEW BEDFORD — The new-to-New Bedford "quint" fire apparatus has arrived in the city.
According to the New Bedford Fire Department's official Facebook page, the department "recently made the purchase of a lightly used 2005 quint," after "the unexpected breakdown of one of our apparatus." The department shared photos of the quint as part of the Facebook post.
This particular quint – which is a hybrid of both an engine and a ladder truck – has 31,000 miles on it and is "in very good condition," the department wrote, "replacing a 2003 quint with over 100,000 miles and which is no longer functional."
"We will be in good position using this quint until a new truck is manufactured for the New Bedford Fire Department," the department wrote.
New Bedford Mayor Jon Mitchell plans to decommission Engine 8 in the city's near-North End, and said the quint will be one of the apparatus that will replace it; however, the department's Facebook post mentioned it would replace Ladder 4.
"Once our firefighters are trained on the new quint, it will replace Ladder 4 at Station 8," the department wrote. "Ladder 4 can then return to reserve after serving as an emergency replacement for the former Quint 4."
Mitchell has said the city will apply for a SAFER grant to try and continue funding Engine 8 for the time being, but has expressed doubt about the chances of getting the grant since New Bedford has been awarded three other SAFER grants over the last 10 years.
The New Bedford City Council has sent a letter to Mitchell formally asking him not to decommission Engine 8 while the council searches for a way to fund it going forward.
The Oldest House in Wareham Is For Sale, Take a Peek Inside This 1683 Treasure
More From WBSM-AM/AM 1420