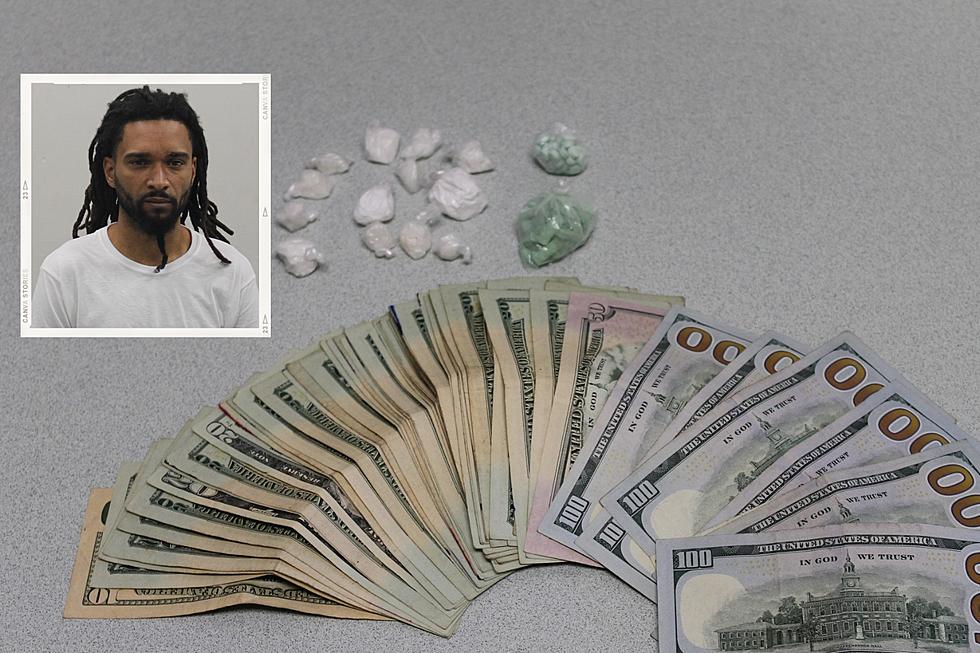 New Bedford Man Arrested in Barnstable Drug Crackdown
Barnstable Police via Facebook
BARNSTABLE (WBSM) — Over the past several months, the Barnstable Police Department has partnered with Massachusetts authorities to combat drug trafficking and violent crimes in the Cape Cod community.
The investigation dates back to September 7, 2023, when Nilton Maia, 36, of New Bedford, was charged and arraigned for allegedly trafficking cocaine.
Upon his arrest, Maia was in possession of just over half a kilo of cocaine. Maia was released on $50,000 cash bail. According to police, he was subsequently arrested again on November 2 after being identified as a drug source.
The November 2 investigation revealed that Maia was allegedly in possession of 18 grams of crack cocaine, 40 fentanyl pills, 30 Xanax bars and a large amount of cash.
Maia was sentenced and charged with operating a motor vehicle with a suspended license, possession of Class A (fentanyl), Class B (cocaine), and Class E (alpazolam) substances with intent to distribute.
According to police, Maia was held on $15,000 cash bail and was arraigned in Barnstable District Court on Friday, November 3.
Meanwhile, authorities also identified Edgardo Ortiz, 42, of Hyannis as another source for allegedly supplying narcotics to the East End of Main Street.
On October 30, 2023, a motor vehicle stop was conducted on Ortiz for operating a vehicle on a suspended license. At the time of his arrest for the motor vehicle charges, Ortiz allegedly had over 100 grams of cocaine and 18 grams of fentanyl in his possession.
Ortiz was arraigned at Barnstable District Court, where he was ordered held for dangerousness, and his bail was revoked on a previous case.
According to police, Maia and Ortiz are just two of many individuals who have been identified as sources of illicit narcotics being sold in the Cape Cod community.
"It is the goal of the 2023 Safer Communities Initiative to identify, investigate, and dismantle the networks of individuals that continue to try and further their drug trafficking endeavors on Cape Cod," Barnstable Police said.
WBSM's Top SouthCoast Stories 10/30-11/5
Gallery Credit: Ariel Dorsey
Biggest Drug Busts on the SouthCoast
Here's a list of ten of the biggest drug busts ever seen in the SouthCoast area.
Gallery Credit: Kate Robinson
More From WBSM-AM/AM 1420