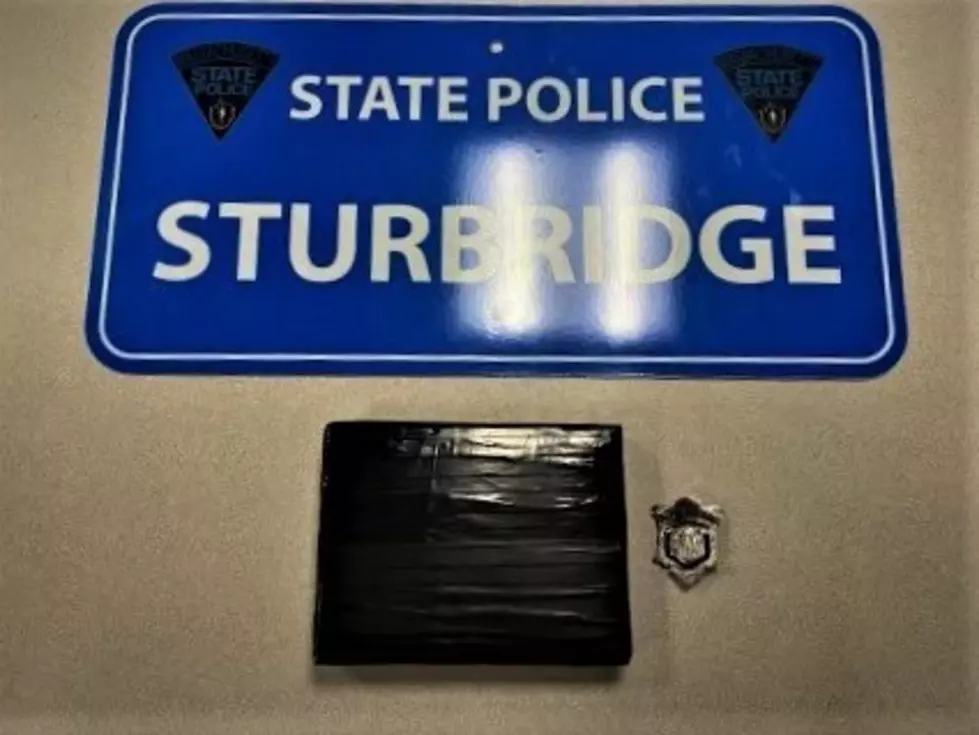 Mass Pike Traffic Stop Yields Kilo Brick of Heroin
Massachusetts State Police
A Lawrence man is accused of transporting more than a kilogram of heroin in an unregistered and uninsured Volkswagen Jetta with illegally tinted windows.
Monday afternoon Massachusetts State Police Trooper Michael Baroni was stationed along Interstate Rt. 84 when he observed a Jetta "with very dark window tint" pass his position near Exit 9, state police said in a statement. The trooper followed the vehicle, ran its plates, and learned that the registration was revoked and the car was uninsured. Baroni activated his blue lights and stopped the VW on the ramp to the Massachusetts Turnpike, or Rt. 90.
Baroni determined that the driver, Gianna Colussi, 29, of Lawrence, was the subject of an active warrant for his arrest. Colussi was handcuffed and placed in the rear of the cruiser. The trooper conducted an inventory of the vehicle's contents before it was towed and discovered a rectangular package in the trunk containing approximately 1,100 grams of a substance believed to be heroin, state police said.
Colussi was transported to the Sturbridge barracks where he was booked. A bail commissioner set bail at $10,000. Colussi was scheduled to be arraigned at Dudley District Court on charges of trafficking in heroin over 200 grams, operating an uninsured motor vehicle, operating a motor vehicle with a revoked registration, and illegal window tint.
Enter your number to get our free mobile app
More From WBSM-AM/AM 1420