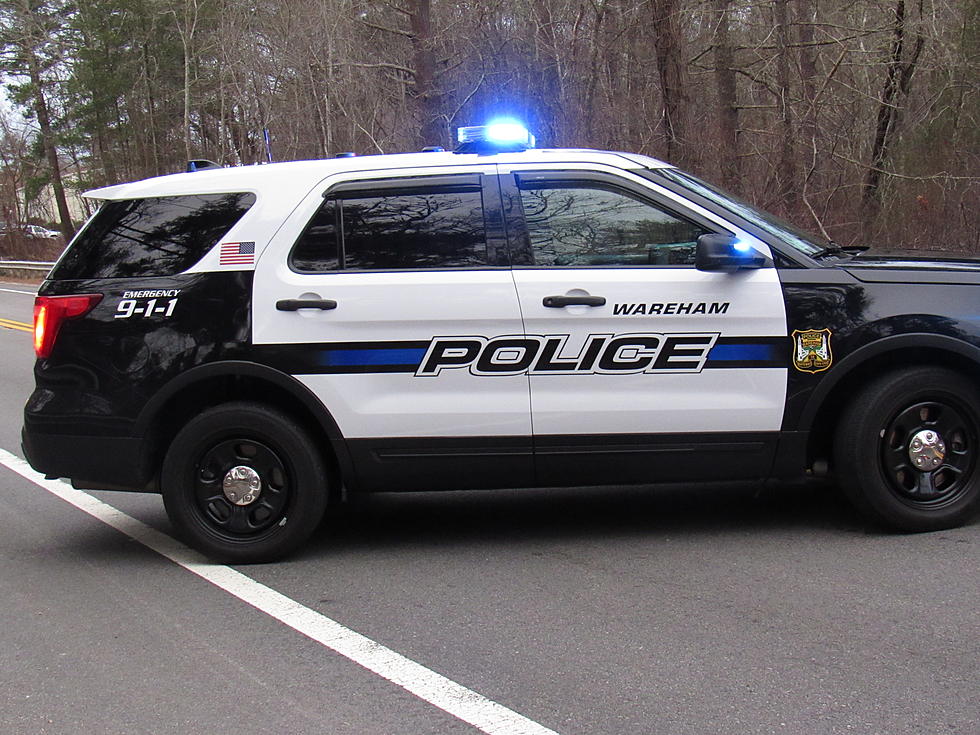 Man Threatens Suicide, Then Threatens Wareham Police
Adam Weisberg/Contributed Photo
WAREHAM — Wareham Police arrest a man after an apparent threat of suicide turns into him making threats against the officers.
Saturday morning shortly before 1 a.m., Wareham Police Officers Ryan Turner and Garrett Smith responded to the Cranberry Plaza for the report of a suicidal male armed with a box cutter and also threatening to jump in front of a moving vehicle.
Upon arrival, the male had a cell phone in one hand and the other hand in his pocket. The officers demanded to see his hand; however, the male refused and instead began to berate the officers by shouting obscenities at them.
Both officers attempted to restrain him, but he pulled away and began to run. As the male was running, he was screaming that he was going to do bodily harm to the officers. The male then jammed his hands into his waistband, refusing to comply with the officers.
Sgt. Daniel Henderson arrived on the scene and utilized a Taser to subdue the man. He was then placed in custody and taken to Tobey Hospital for an evaluation.
More From WBSM-AM/AM 1420