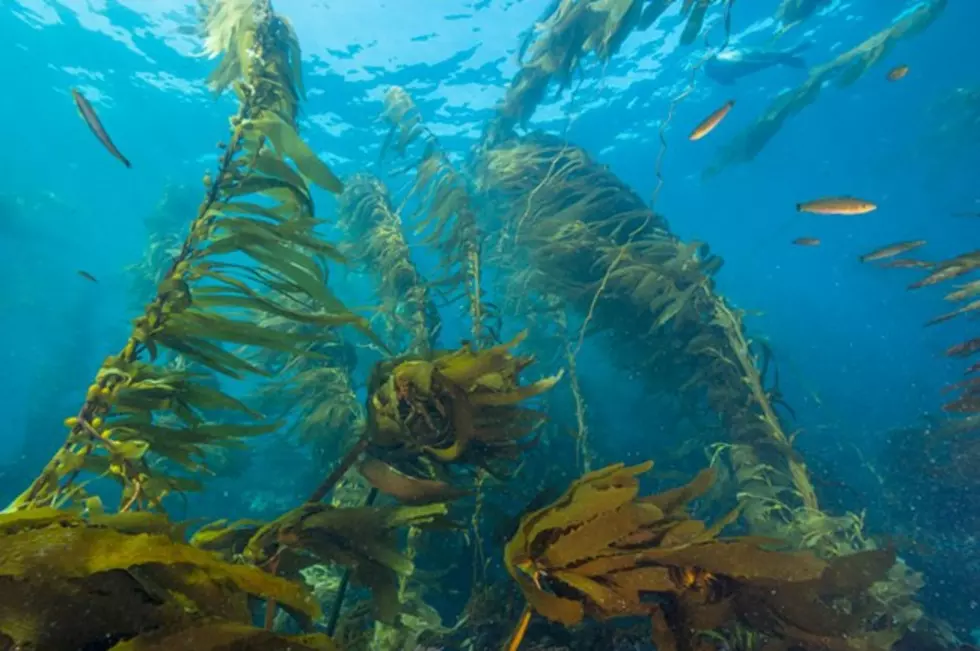 Kelp Takes Center Stage at Virtual Seafood Summit
National Park Service
How can university dining halls help support a sustainable local seafood industry, and what does seaweed have to do with it? Well, here's a hint: The New York Times recently featured kelp as "the climate-friendly vegetable you ought to eat."
UMass Dartmouth Dining Services on Feb. 4 will host a virtual summit that looks at the nexus between local institutions and underutilized seafood species -- including the ubiquitous seaweed known as kelp.
Speakers will talk about leveraging institutions to support local seafood producers through building supply chains for farmed kelp and underutilized species, according to a media release. They will share how a team of colleges and supply chain partners tackled procurement issues with help from a 2018 New England Food Vision Prize from the Henry P. Kendall Foundation. They will also discuss how they worked to bring underutilized species into community and university dining programs.
Keynote speakers include Briana Warner, CEO of Atlantic Sea Farms; Barton Seaver, chef and author of The Joy of Seafood and Superfood Seagreens; and Kate Masury of Eating with the Ecosystem.
The event will highlight local food initiatives and encourage restaurants, hospitals, schools, colleges, and universities to help the New England region produce at least 50 percent of its own food by 2060, organizers say.
UMass Dartmouth, Eastern Connecticut State University, Northeastern University, and Massachusetts Maritime Academy are part of a collaboration behind the effort. The New Bedford Fishing Heritage Center is also on board.
Looking for recipes? Atlantic Sea Farms has got you covered. Sea goddess dressing, sea-chi breakfast tacos, and kelp and tahini salad dressing might be a good start.
The New England Sea Summit 2021 will be held online in collaboration with Farm to Institution New England, or FARM. The summit is planned for Feb. 4 between 11 a.m. and 3 p.m., and it's free of charge and open to all. A link to register can be found on the FINE website.
Enter your number to get our free mobile app
More From WBSM-AM/AM 1420