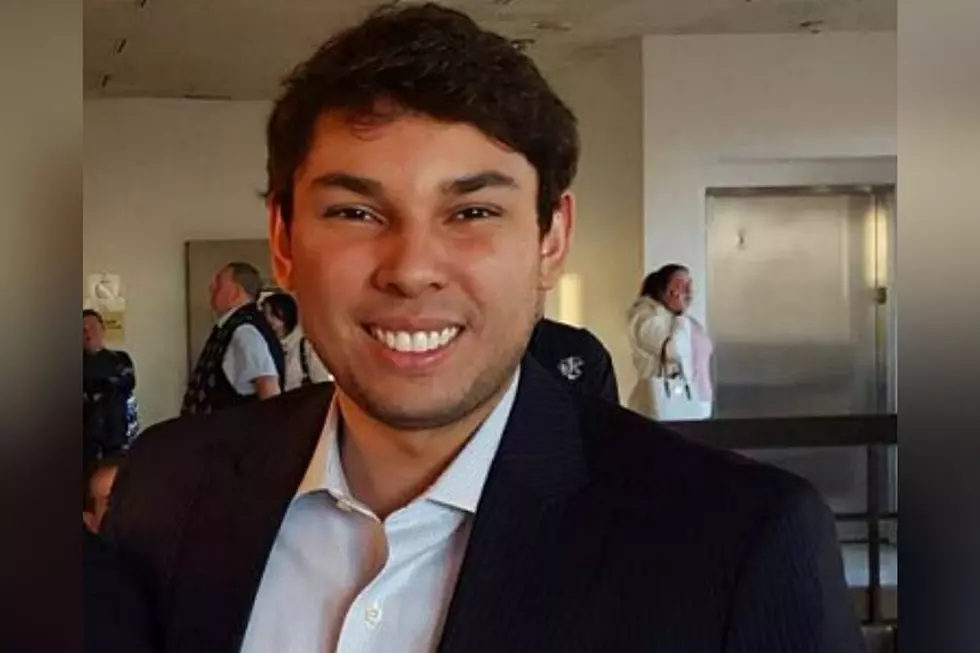 House Arrest for Fall River Mayor's Associate
Former Fall River Mayor Jasiel Correia. Barry Richard/Townsquare Media
BOSTON – An associate and co-conspirator of recently convicted former Fall River mayor Jasiel Correia was sentenced to house arrest today in federal court for extorting marijuana vendors and lying to federal agents.
According to the U.S. Attorney's Office, Antonio Costa, 52, of Fall River was sentenced to three years probation, with the first 15 months in home confinement with electronic monitoring.
He was also ordered to complete 100 hours of community service to benefit the city of Fall River and to pay a $10,000 fine along with $107,550 in forfeiture.
In September 2019, Costa pleaded guilty to two counts of extortion conspiracy, two counts of extortion and one count of false statements.
Costa conspired with Correia and others to gain cash bribes and other payments from local marijuana vendors in exchange for documents allowing them to operate in the city, the U.S. Attorney's Office stated.
He facilitated bribe payments between two vendors and Correia in return for non-opposition letters, documents that can only be authorized by the mayor.
According to the office, Costa kept between $20,000 and $30,000 for himself in addition to all of the approximately $77,550 paid by another vendor in cash and marijuana.
He also gave Correia a Rolex watch so that the city would activate a water line to a commercial building he owned.
Costa also lied to federal agents about his role in helping Correia extort the money and property.
U.S. Senior District Court Judge Douglas Woodlock handed down the sentence.
Last month, Correia was convicted by a federal jury of nine counts of wire fraud, four counts of filing false tax returns, four counts of extortion conspiracy and four counts of extortion.
The former mayor is set to be sentenced on Sept. 20.
The Victims in the New Bedford Highway Murders
The New Bedford highway murders took place in 1988, with the bodies discovered into 1989. The killer is confirmed to have killed nine women and suspected of murdering at least two more. Although there were at least three different men considered as suspects by the Bristol County District Attorney's Office, the murders remain unsolved and the families of the victims are still searching for closure. The cases are all featured on the
unsolved cases page
of the Bristol County District Attorney's Office website.
Take a Photo Tour of the New Bedford Fishing Heritage Center
The
New Bedford Fishing Heritage Center
is celebrating five years of providing education and information about the city's most vital industry. While these photos can give you an idea of what it's all about, the exhibits are interactive and hands-on, so check it out for yourself.
More From WBSM-AM/AM 1420