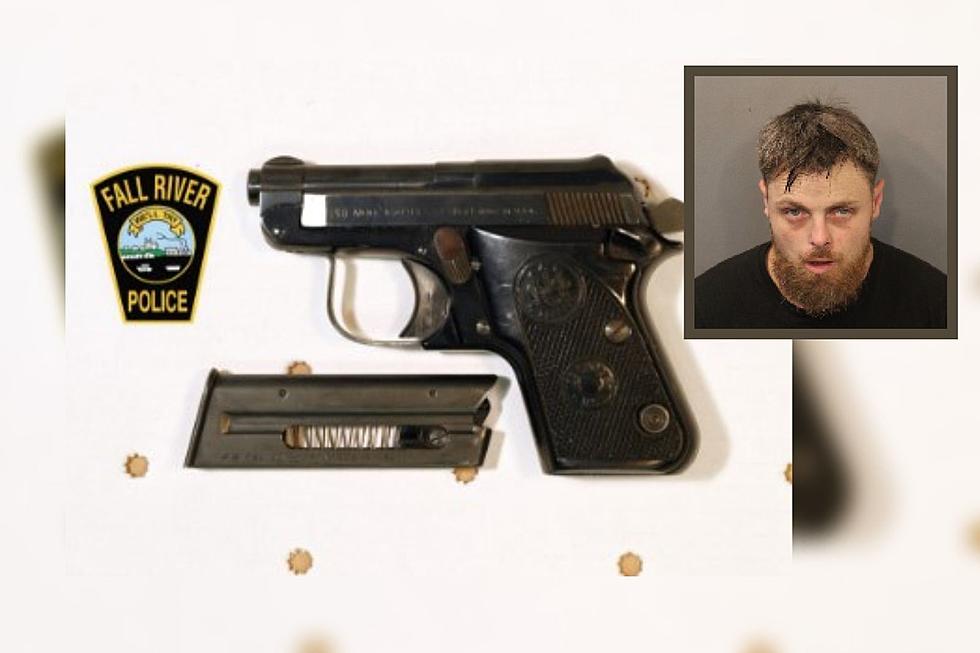 Fall River Police Arrest Rhode Island Man on Firearm Charges
Fall River Police Department via Facebook
FALL RIVER (WBSM) — Fall River Police detectives arrested and charged a Cranston, Rhode Island man after he was found with a firearm despite not having a license to carry in Massachusetts.
The Vice, Gang, and Intelligence Unit, in collaboration with the Major Crimes Division and the Massachusetts State Police, worked on a surveillance operation in the Flint neighborhood on Thursday, November 16.
During the operation, Vice detectives received information that Robert Demenezes, 36, of Cranston was in possession of a firearm.
Demenezes was located in the area of Mason Street and County Street, where police allegedly found a Beretta .22 short model on him.
He was arrested and charged with carrying a firearm without a license to carry in Massachusetts.
The SouthCoast's Most Exciting Police Chases
Here's a list of some of the wildest police pursuits around the SouthCoast in recent memory.
Gallery Credit: Kate Robinson
The SouthCoast's Most Memorable White-Collar Crimes
On the SouthCoast, it's not always drug dealing or catalytic converter thefts. White-collar crimes like fraud, embezzlement, wage theft, and bribery can cost hundreds of thousands, or even millions, of dollars.
These locals thought they hit the jackpot....until they were caught. Here are some of the biggest or most memorable recent cases of people siphoning money from places they shouldn't.
Gallery Credit: Kate Robinson
More From WBSM-AM/AM 1420