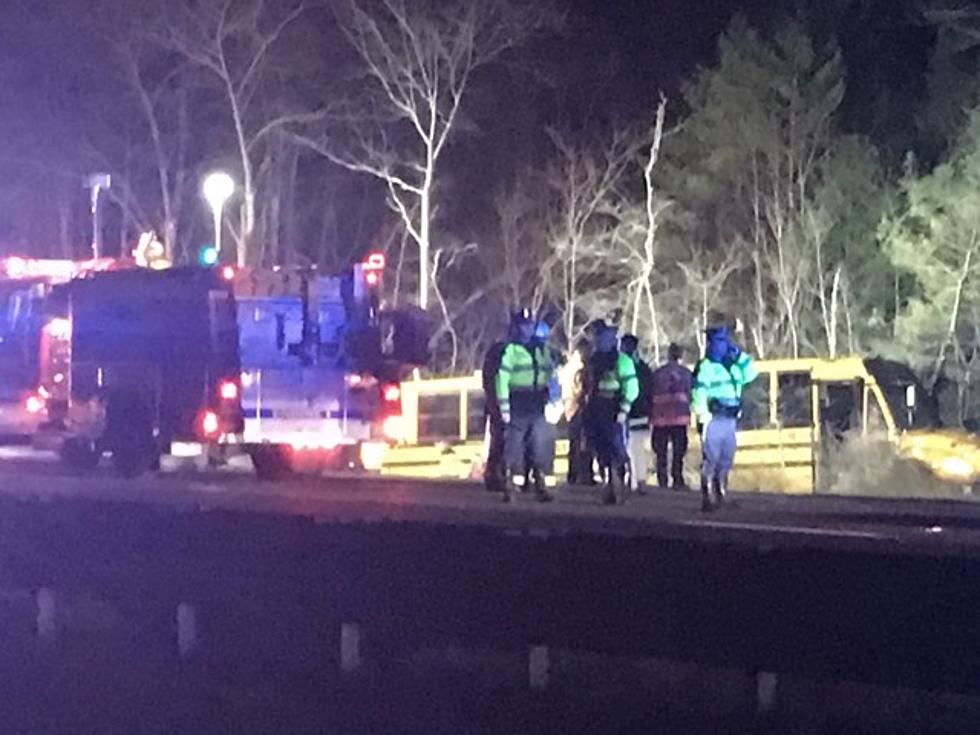 Drunk Driver in Rt. 24 Bus Crash Arraigned, Held on $2,500 Bail
Tim Dunn/Townsquare Media
TAUNTON — Investigators say a Rhode Island woman arrested for drunk driving was the cause of a massive crash that sent a school bus carrying 25 people and her vehicle into a ditch off of Route 24 in Berkley Saturday night.
The Fall River Herald News Reports that 27-year-old Christy Gilpatrick, of Warren, was arraigned in Taunton District Court on Monday.
Gilpatrick faces multiple charges, including second offense operating under the influence, negligent operation of a motor vehicle, marked lanes violation and operating under the influence causing serious bodily injury.
Judge Michael Brennan ordered Gilpatrick held on $2,500 cash bail, which her family planned to post, according to the defense attorney.
At least twenty ambulances from multiple surrounding towns responded to the scene. Two adults that were aboard the bus were transported to Rhode Island Hospital with serious injuries. The remaining 23 passengers were transported to Charlton Memorial Hospital in Fall River and Morton Hospital in Taunton for treatment of minor injuries or for precautionary reasons.
Police also say that the two adults who suffered serious injuries remain at Rhode Island Hospital. The other 23 people on the bus were transported to Charlton Memorial Hospital and St. Anne's Hospital in Fall River, as well as Morton Hospital in Taunton.
Passengers suffered multiple injuries, including crushed vertebrae, broken ribs, jaws and blood around the lungs, and others "of the same magnitude.
The First Student school bus was returning from a trip to La Salette Shrine in Attleboro.
The school bus and the Subaru Impreza that Gilpatrick had been driving sustained major damage, and a third vehicle, a black Nissan whose two occupants were uninjured, had damage to its rear bumper "consistent with a recent sideswipe crash."
Children and infants were sitting on the grass off the roadway while emergency crews responded, according to a police report on file at District Court.
More From WBSM-AM/AM 1420