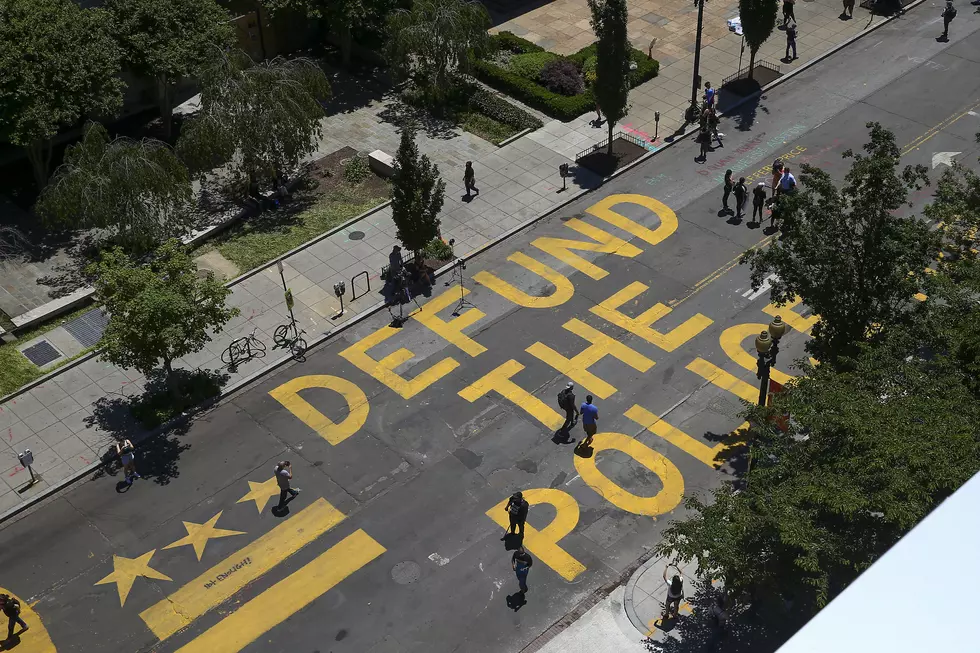 City Police Should Join Suburban Departments [OPINION]
Getty Images
The men and women of city police departments should be moving to suburban police departments where they will be appreciated as individuals and professionals.
Most people in the suburbs like their police department. Sure, there are some residents that don't like the local cops and there are some police officers that do the wrong thing. But the people in the suburbs don't make perfect the enemy of the good.
People in the suburbs own their homes and they have their own cars to get back and forth to work. Of course, there are many people in the city that own homes and cars too, but there are lots of people who don't have that financial investment in the city.
There are political forces at work in the cities determined to erase traditional law and order. Good luck to them. Most of the people screaming and yelling have no idea what kind of hell is waiting for them if they are successful in destroying the police departments that protect them.
As the cities of America are swallowed by violence and chaos, the suburbs are going to need more brave individuals willing to put on a badge, a gun, and a bulletproof vest in the defense of life and property. If you have spent much time as a city cop it might be strange to have a person wave at you in traffic while you are in uniform. You should also know in advance that your kids will be appreciated, not attacked because their parent is local police officer.
This is a breakup. We have all been through them. Sometimes it is hard for us to believe that the one we love has fallen out of love with us. There are other fish in the sea. The suburbs are going to love you.
Chris McCarthy is the host of The Chris McCarthy Show on 1420 WBSM New Bedford. He can be heard weekdays from 10 a.m. to noon. Contact him at chris.mccarthy@townsquaremedia.com and follow him on Twitter @Chris_topher_Mc. The opinions expressed in this commentary are solely those of the author.
Enter your number to get our free mobile app
More From WBSM-AM/AM 1420