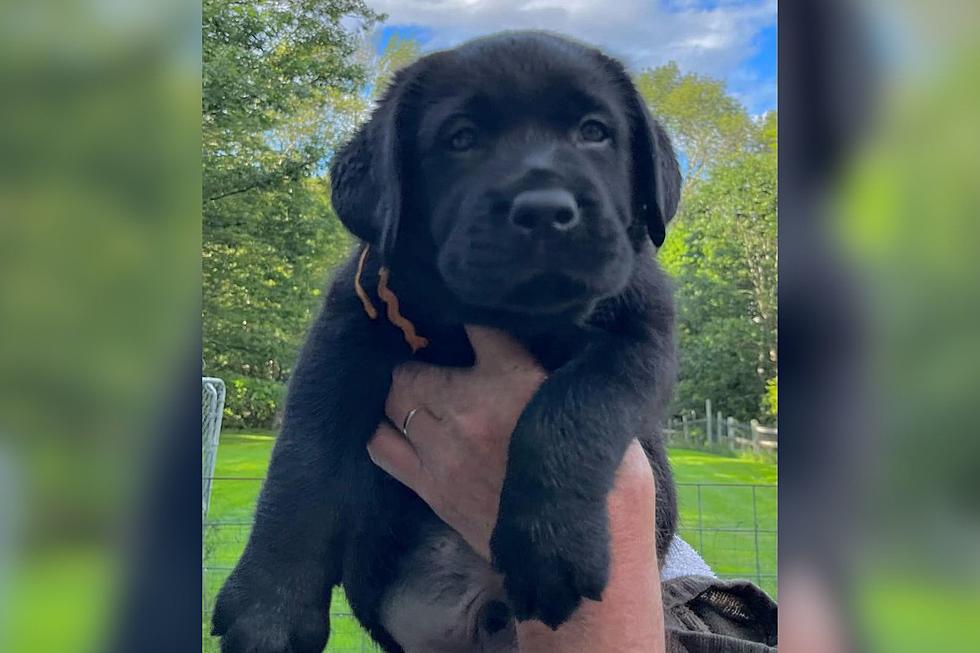 Tiverton Considers Police Comfort Dog After Seeing Success in Bristol
Tiverton Police Department
The dog days of summer extended into Tiverton Town Council on Monday night when Bristol Police School Resource Officer Keith Medeiros visited with his K-9 sidekick, Brody.
Medeiros joined rookie Tiverton Police Officer Sean Wilson to pitch the idea of the benefits of a comfort dog in the department.
"One main thing I think that the comfort dog is perfect for the community is bridging the gap between law enforcement and the community itself," Wilson said. "We're not the favorites out there to everybody. When you do a school shift, you want to interact with the kids, but some of them are a little standoffish. They don't want to talk to us. But when we stopped by with Brody, every single kid stopped what they were doing to come over to ask if they could pet the dog. I was like, jeesh, they don't do that when I'm walking through the hallways."
Wilson's hope is that by having a comfort dog in the school it will help open up the lines of communication and trust as time goes by. He also hopes that a comfort dog would take away any fears that kids (and the public in general) might have of police on the streets.
Wilson said that while at a seminar at Brown University, he learned that comfort dogs also offer benefits to the officers after stressful calls. The university shared that eight New York City police officers each year, on average, will die by suicide. However, after implementing a comfort dog program, that number has been halved.
Medeiros shared that for the first eight years of his career as a school resource officer, trying to form bonds with the students could be a "battle."  Since he got Brody, he says, "I can 100% tell you that my career as an SRO has changed. The community has rallied around this dog, my department has rallied around this dog, the school department has rallied around this dog."
Tiverton's Town Council stated that there was no need to approve the comfort dog program because there was no real cost associated with it.
Police Chief Patrick Jones joked that he'd like to bring the puppy back to the council to get sworn in.
52 Sleepy SouthCoast Dogs That Will Make You Smile
SouthCoast "pet parents" share their slumbering fur babies for all to see.
If SouthCoast Dogs Had a Dating App, It Would Look Something Like This
August 26 is International Dog Day, and it got me thinking. What if there was a way for dogs to connect with other dogs in the area to make new friends? Or maybe even find love? Twenty-six dogs living on the SouthCoast sent me their profile picture and bio. Let's see the eligible pups.
New Bedford's Most Popular Dog Names for 2023
The numbers are in and these are the most popular pup names in all of New Bedford for 2022.
Is your pet's name on the list?
More From WBSM-AM/AM 1420