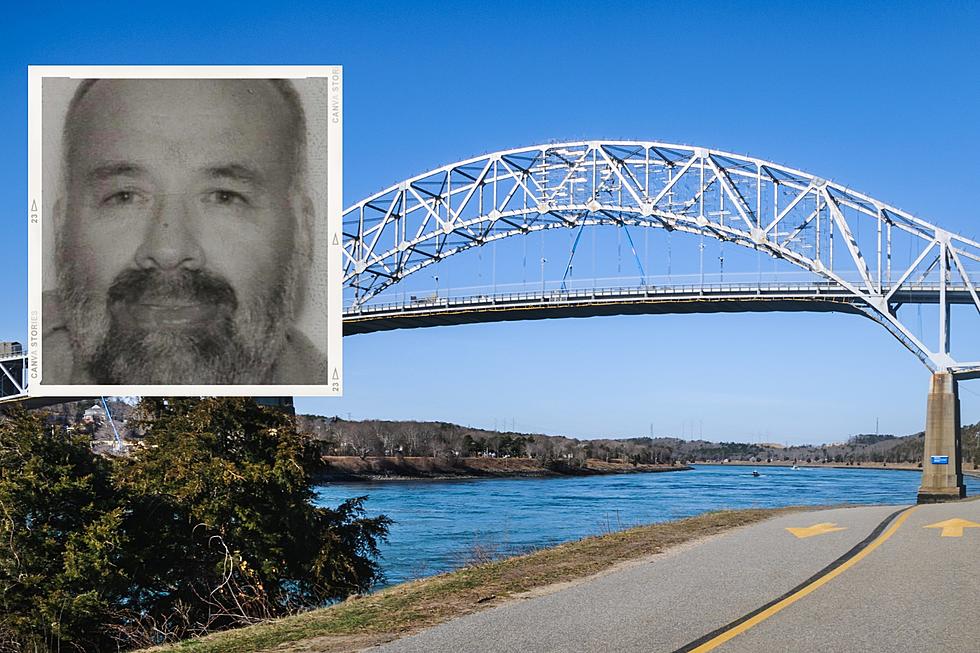 Missing New York Man Found Deceased Along Cape Cod Canal
Bourne Police via Facebook; Getty Images via Canva
BOURNE (WBSM) — A New York man was found deceased along the Cape Cod Canal Tuesday after it was discovered he was missing on Monday evening.
According to a Bourne Police Department Facebook post, Matthew Chamberlain was found along the riprap of the canal.
The 60-year-old Locust Valley, New York resident had been reported missing earlier Tuesday. According to police, it was believed he had parked his truck in the recreational area parking lot on the Cape side of the canal Monday evening, accompanied by his two dogs.
Police said they became involved when they received a call regarding the wet dogs running around the parked truck. They arrived to find the dogs but no sign of their owner.
Bourne Police were able to contact Chamberlain's family, and they said "officers learned that the dog's owner may be prone to wandering and may be lost due to medical conditions."
The search then began with assistance from the U.S. Army Corps of Engineers, the Coast Guard and the Cape Cod Law Enforcement Council Search & Rescue team, before Chamberlain was finally located Tuesday afternoon.
It comes just a little over a week after a 32-year-old Wareham man was found deceased in the canal after it was reported he was seen scaling the Bourne Bridge.
List of Bristol County Missing Persons
Some left in the heat of a family argument and haven't been seen since, others were lost at sea and their bodies never recovered. Some have been gone for a few decades, others a few years. One is Bristol County's most wanted fugitive. Here are all the people who have vanished from Bristol County without a trace.
Top Stories for January 2023
More From WBSM-AM/AM 1420