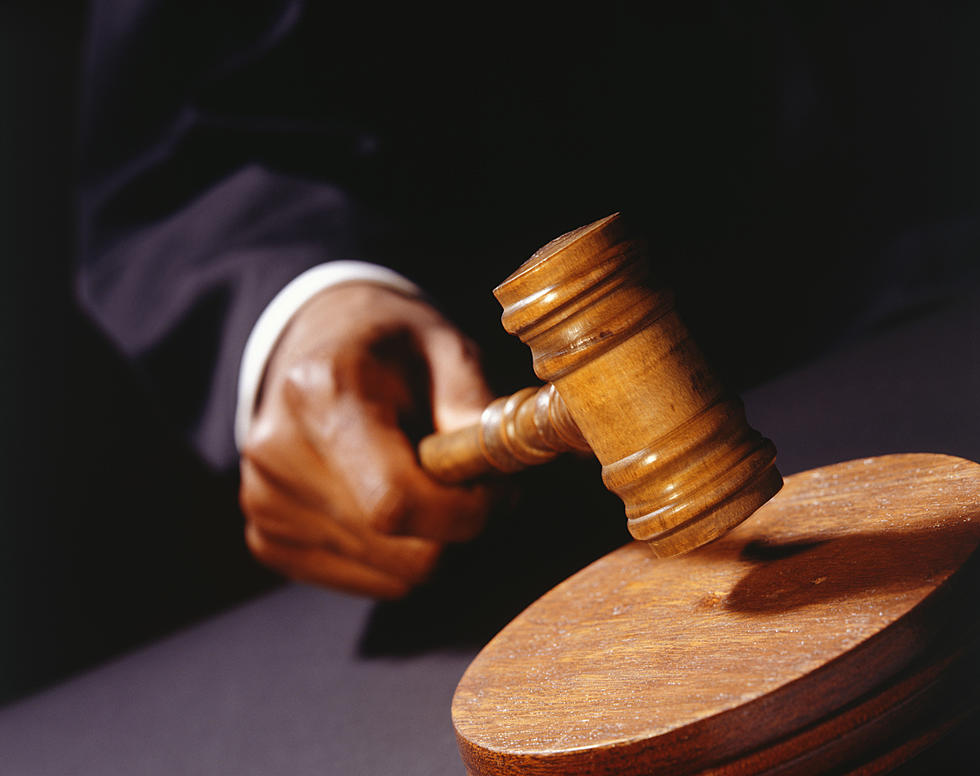 Attleboro Woman Sentenced for Manslaughter in Fentanyl Overdose Death
Getty Images
FALL RIVER (WBSM) — An Attleboro woman who sold a lethal batch of fentanyl to her friend while knowing the victim was going through drug rehab has been sentenced to state prison after pleading guilty to manslaughter and other charges.
According to Bristol County District Attorney Thomas Quinn, Sydney Dahmani, 24, pleaded guilty today in Fall River Superior Court to manslaughter, possession with intent to distribute cocaine and unlawful possession of a firearm.
She was sentenced to serve from three years to five and a half years in state prison.
The victim, Norton resident Shannon Milligan, was 22 years old at the time of her death.She had a drug issue that was known to Dahmani and had entered into a rehab facility in November 2020.
According to the D.A., Milligan was still in the rehab facility on January 13, 2021 when Dahmani contacted her on social media to tell her she had fentanyl, but Milligan responded she was in a sober living facility getting clean.
Dahmani again messaged Milligan on February 26, 2021 stating she had fentanyl. Milligan replied on March 5, the day after she was released from the rehab facility, and they met up at Dahmani's Attleboro residence.
Milligan later overdosed at her family's home in Norton in the early morning hours of March 6, 2021. The cause of death was acute fentanyl and cocaine intoxication.
"A later review of the defendant's Facebook Messenger records showed a consciousness of guilt," the D.A.'s Office said. "In one conversation, in the days following the victim's death, the defendant stated that she 'had a body on her hands.' In another conversation, in response to an inquiry about the victim's death, the defendant responded that if the person was with the victim when she died that they were guilty, too."
State Police assigned to the D.A.'s Office and Attleboro Police went to execute a search warrant for Dahmani's phone on October 1, 2021. Police stopped a rental car she was riding in outside of her apartment and the D.A. said that during that stop, she made "furtive movements." Police found $3,055 in cash in the car and a small amount of heroin and cocaine. The driver told police that Dahmani paid her $100 to drive her to Watertown, and that the rental vehicle was in Dahmani's name.
A search of Dahmani's apartment turned up more cocaine, drug distribution materials and a firearm. During a police interview, Dahmani admitted to having been with Milligan on the day she got out of rehab, just prior to her death.
"This case is a terrible tragedy for the victim and her family. She had her whole life ahead of her and her death has had a horrific impact on her family," D.A. Quinn said. "It is particularly offensive that the defendant was selling fentanyl to the victim, knowing that she was undergoing substance abuse rehabilitation."
"I am pleased the defendant accepted responsibility for her reckless conduct," he said. "My thoughts are with the family, and I hope they can begin to heal from this traumatic ordeal."
Quinn said Milligan was a former honor roll student, a varsity athlete and a mother of a young child.
During the sentencing hearing, the victim's mother, father and sister all gave impact statements about how the loss of the victim has affected their lives and the life of the victim's daughter, which can be read here:
Heather Mulligan Impact Statement
Lindsay Mulligan-Satterwhite Impact Statement
Biggest Drug Busts on the SouthCoast
Here's a list of ten of the biggest drug busts ever seen in the SouthCoast area.
WBSM's Top SouthCoast Stories 8/7 - 8/13
These are the top stories of the past week on WBSM.com and on the WBSM app. Click on the title or photo to read the entire story.
More From WBSM-AM/AM 1420