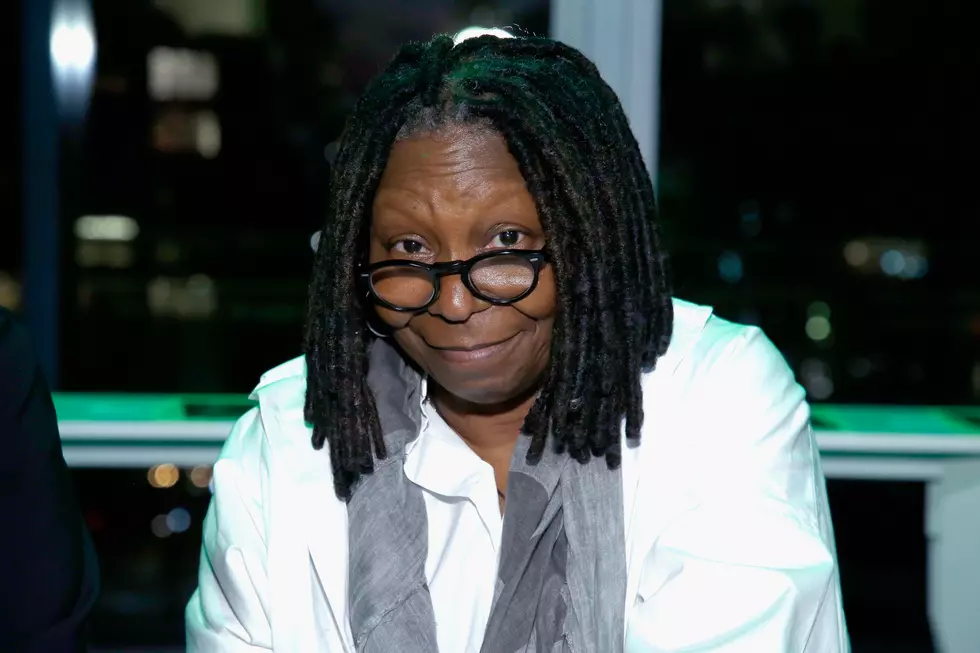 Whoopi's Crude Treatment of Judge Pirro Shows Left at Its Worst [OPINION]
Getty Images for New York Fashion Week: The Shows
Did this really happen? Did left wing screwball Whoopi Goldberg actually spit on Fox News Network host Judge Jeanine Pirro? Not only that, Goldberg kicked Pirro off the set of the ABC News disaster The View and told her to get the "f***" out of the building.
Judge Pirro was invited to appear on the program to promote her new book Liars, Leakers, And Liberals: The Case Against The Anti-Trump Conspiracy. Things got nasty fast, and after just a few minutes Goldberg shrieked, "that's it, I'm done," and with that, the interview was over. When the show came back from the commercial break, Pirro was gone.
The Daily Wire says Pirro appeared later on the Sean Hannity radio program, where she recounted what happened when The View went to break:
"When I went off the stage, Sean, I'm walking downstairs and I said something like, Whoopi I fought for victims my whole life and she came at me as I was leaving and she said 'F you' in my face – literally spitting at me, 'F you, get the F out of this building,'" Pirro said. "And I said to her, 'did you just say that?' She said that's what I said, 'get the F out of this building' and she was screaming at me and I'm walking out of the building like a dog who was just kicked off."
What is wrong with these people? Do you invite someone into your home and then treat them with such utter disdain and disrespect? Goldberg knows who Judge Pirro is, and judging by the title of the book, should have had an idea what it was about. Why invite her if you are going to be intolerant of her views? Unless of course, the whole thing was a set-up in the first place.
Whoopi Goldberg is rude, crude and ignorant under normal conditions. But it is becoming almost impossible to describe what has happened to her and many others on the left that seem to have completely lost their marbles. I've never seen anything like it before. Sadly, I believe it is going to get worse before it gets any better.
By the way, Judge Pirro will appear as a guest on my program on Wednesday, July 25 on 1420 WBSM. I look forward to hearing about her new book, and perhaps her thoughts on the breakdown of civility in our society.
Listen from anywhere by downloading the WBSM APP for free.
Barry Richard is the host of The Barry Richard Show on 1420 WBSM New Bedford. He can be heard weekdays from noon to 3 p.m. Contact him at barry@wbsm.com and follow him on Twitter @BarryJRichard58. The opinions expressed in this commentary are solely those of the author. 
More From WBSM-AM/AM 1420