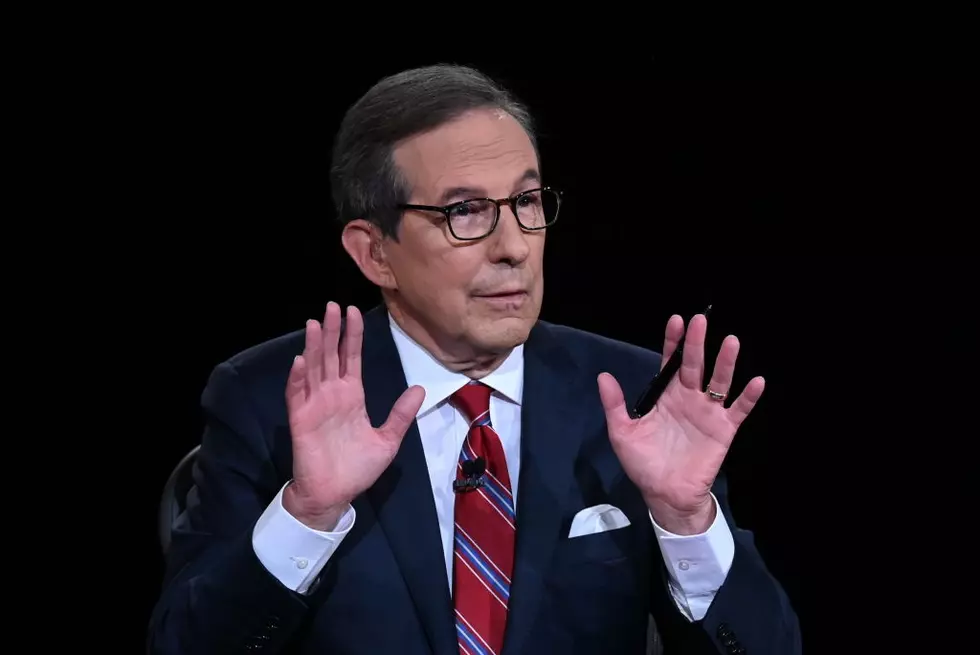 Wallace Blames Trump for Debate Debacle [OPINION]
Getty Images
The second presidential debate, if there is one now that President Donald J. Trump has tested positive for COVID, is to be moderated by a former intern for Joe Biden. You couldn't make this stuff up.
C-SPAN anchor Steve Scully has been tapped to moderate the October 15 presidential debate. Scully, who also served as a staff assistant for the late Senator Ted Kennedy (D-Massachusetts), previously tweeted out a New York Times op-ed piece titled, "No, Not Trump, Not Ever," according to Sam Dorman of Fox News.
First Chris Wallace, and now Steve Scully. Does Donna Brazile get to moderate the third and final debate? What about Hillary Clinton?
Meanwhile Wallace, the disgraced Fox News journo who so badly muffed up the first debate, is blaming President Donald J. Trump for the fiasco. While admitting Biden did his fair share of interrupting during the debate, Wallace told colleague Bill Hemmer that Trump interrupted more, therefore "he bears the primary responsibility for what happened on Tuesday night."
Wallace lost control of the debate before it even began but isn't man enough to take responsibility. "I felt that I had gotten all of the ingredients. I had baked this beautiful, delicious cake, and frankly, the president put his foot in it," he said. Poor Chris.
These debates have become as political as the campaigns. Why can't the Commission on Presidential Debates find someone impartial to moderate a debate? It can't be that difficult to do.
Frankly, I'd prefer to see just the candidates in a room without a moderator go at each other with a new topic every 10 minutes. Now that would be entertaining and informative.
Barry Richard is the host of The Barry Richard Show on 1420 WBSM New Bedford. He can be heard weekdays from noon to 3 p.m. Contact him at barry@wbsm.com and follow him on Twitter @BarryJRichard58. The opinions expressed in this commentary are solely those of the author.
Enter your number to get our free mobile app
More From WBSM-AM/AM 1420