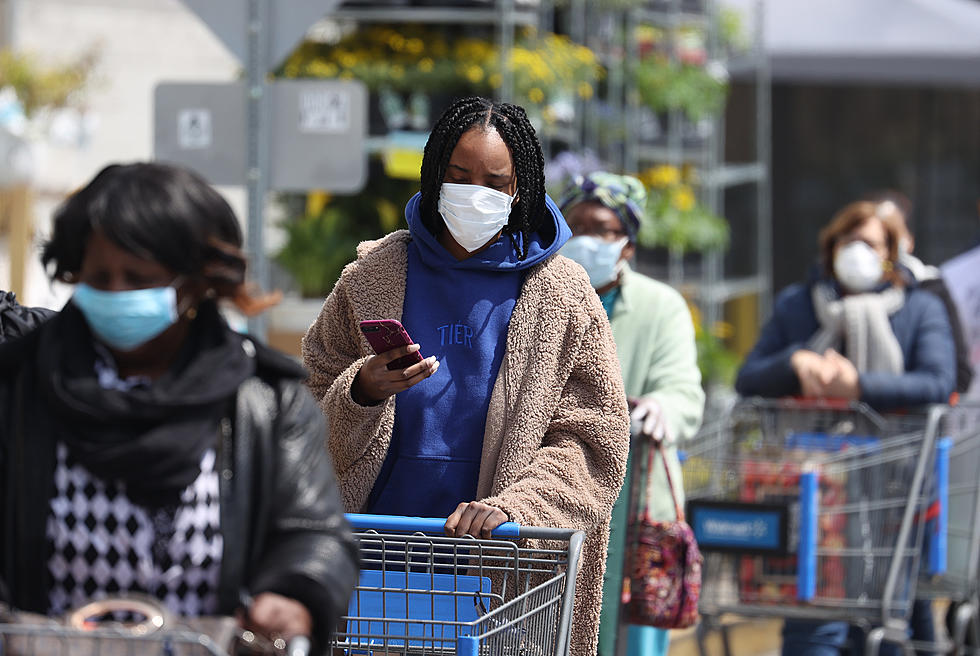 Vaccinate or Continue to Hibernate [OPINION]
Getty Images
I hear an uproar from some who have opted not to vaccinate against the COVID-19 virus that the Centers for Disease Control and Prevention's new mask guidelines promote segregation.
Nonsense.
A gentleman called my program on Thursday to say he can not be vaccinated for medical reasons and suggested others opt not to do so for religious reasons. The man said that fully vaccinated people who no longer have to practice social distancing, or wear a mask indoors or out, are receiving special treatment from the government.
Those who choose not to be vaccinated have options. They can continue to wear a mask and keep their distance socially, take their chances by associating with the maskless, or get vaccinated. Those who have chosen vaccination are no longer a threat to themselves or others and cannot be expected to continue to cover up for those who refuse the shot. It's your decision.
Those who decide against vaccination for religious reasons also make decisions that are best for them but can't fairly hold others to their standard.
I feel compassion for those who are left vulnerable to the virus due to medical reasons. But they must take what precautions are necessary to protect themselves. It's no different than during flu season. Others should not have to take unnecessary steps to protect the vulnerable.
As I have stated numerous times, whether to be vaccinated is entirely up to the individual. No one should pressure you one way or the other. The relaxing of the CDC guidelines may help some in making that decision. Whatever you do, remember, the rest of society cannot be expected to accommodate your decision. It's up to you.
Barry Richard is the host of The Barry Richard Show on 1420 WBSM New Bedford. He can be heard weekdays from noon to 3 p.m. Contact him at barry@wbsm.com and follow him on Twitter @BarryJRichard58. The opinions expressed in this commentary are solely those of the author.
Harsh Realities About New England Beaches
Everyone loves a day at the beach and on the SouthCoast, the waterfront is everywhere. But the sand and sun people usually picture in their heads is not always the reality in New England.
More From WBSM-AM/AM 1420