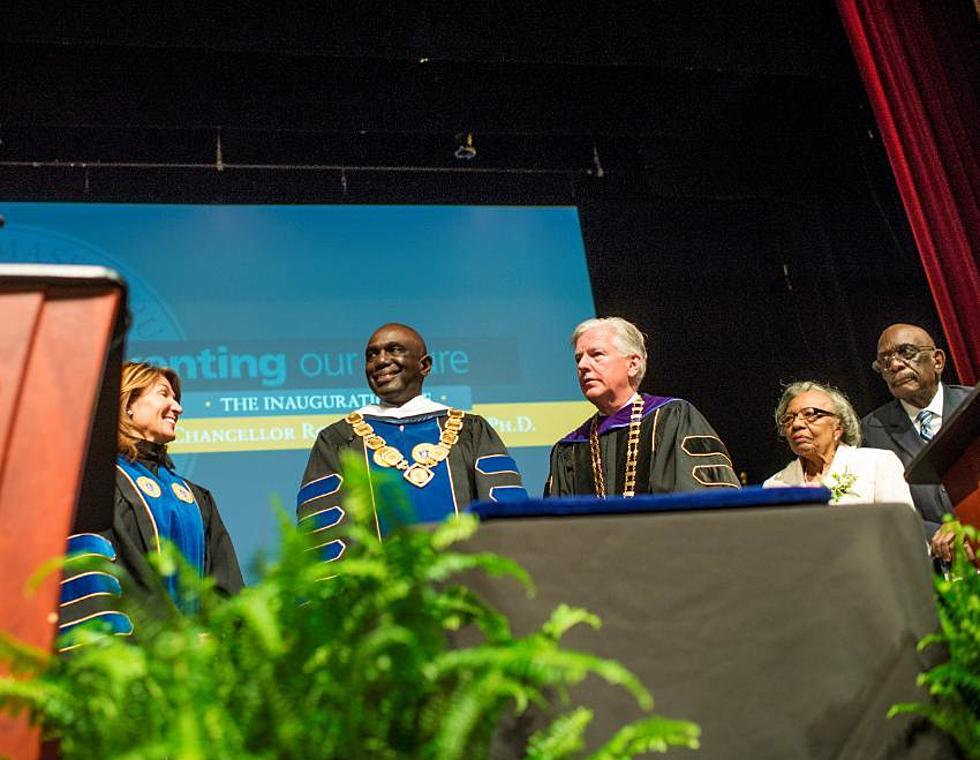 UMass Dartmouth Chancellor Robert Johnson Announces Resignation
UMass Dartmouth
UMass Dartmouth Chancellor Robert E. Johnson has announced will resign from his position effective September 4. Johnson has served as chancellor since 2017.
In a press release, the university did not say why Johnson is leaving, or what he plans next. However, it did contain words of mutual praise and adulation.
"I am honored and humbled to have led, for three years, this world-class university that prides itself on its ambition, creative thinking, and research breakthroughs," Johnson said. "I reflect fondly on our time together and what we have accomplished since I arrived in July 2017. Together, we developed a shared ambition for the university's future and have accomplished much."
UMass System President Marty Meehan touted Johnson's "entrepreneurial spirit, commitment to student success, and belief in the power of a university to strengthen regional economies through research and engagement." Meehan said Johnson's leadership "has been critical to the continued ascension of UMass Dartmouth as a national research university, especially during recent months as UMass and all of higher education have confronted unprecedented challenges."
The university touted Johnson's accomplishments, including landing the largest research grant in the institution's history - $4.6 million from the Office of Naval Research to fund research projects in undersea technologies. Under Johnson, the university also secured $1.2 million for a Blue Economy initiative to create a marine science and technology corridor in the South Coast region.
During Johnson's three-year tenure, a new residential and dining complex was completed for first-year incoming students, and the College of Nursing was expanded into the College of Nursing & Health Sciences. Research growth across the campus grew by 26 percent as measured by funded grant awards.
UMass Dartmouth also won high marks from U.S. News & World Report for student social mobility after graduation, the university noted.
The chancellor said he is leaving UMass Dartmouth in good condition.
"The state of UMass Dartmouth is strong, and it is positioned well for its next chapter with its next leader. Nothing stops and the journey continues. The university is advancing, the leadership is committed, the employees are resilient, and I could not be prouder of the students," said Johnson.
Enter your number to get our free mobile app
More From WBSM-AM/AM 1420