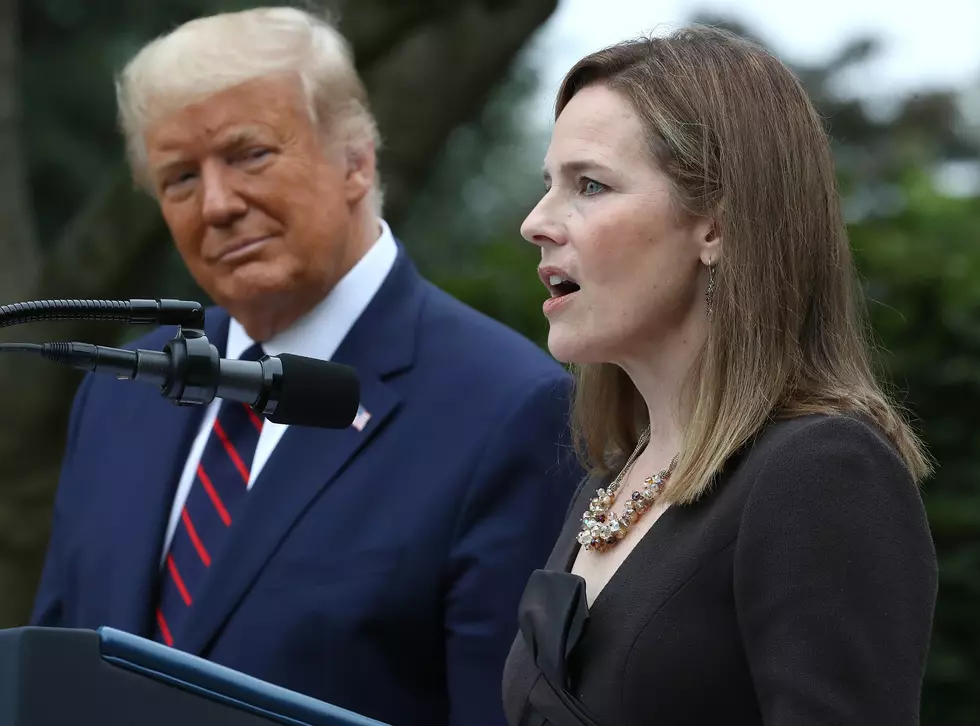 Trump Changed the Courts While Biden Is Stuck in the Past [OPINION]
Getty Images
Joe Biden has spent his whole career managing appointments to the federal courts. He was Chairman of the U.S. Senate Judiciary Committee for years.
It is amazing that at this point in his career the former Vice President of the United States is incapable of explaining his positions on appointees to the court and if he is open to the leftist demand to add more seats to the Supreme Court. The adding of seats referred to as "packing the court" has been around since the founding of our Republic.
President Franklin D. Roosevelt tried to pack the court with additional judges because he was frustrated by the SCOTUS rulings that derailed some of his policies. President Roosevelt's initiative was rejected on a bipartisan basis. The concept of adding to the seats on the Supreme Court has been written about and discussed for all of Joe Biden's life.
Biden has declared the American people will only learn of his position on adding seats to the Supreme Court after the election. He also won't offer a list of potential nominees to the top court.
President Trump, when he was a candidate, produced a list of future nominees for the voters, the media, and the court watchers to review before they voted in the 2016 election. All Biden will offer is that he is committed to nominating a Black female to the next SCOTUS vacancy if he is elected by the electoral college.
President Trump is the most transparent chief executive we have had on matters of lifetime appointments to the Supreme Court even though he came to office with limited experience.
Why won't Joe Biden tell the American people what he will do with our federal courts if he is elected?
Chris McCarthy is the host of The Chris McCarthy Show on 1420 WBSM New Bedford. He can be heard weekdays from 10 a.m. to noon. Contact him at chris.mccarthy@townsquaremedia.com and follow him on Twitter @Chris_topher_Mc. The opinions expressed in this commentary are solely those of the author.
Enter your number to get our free mobile app
More From WBSM-AM/AM 1420