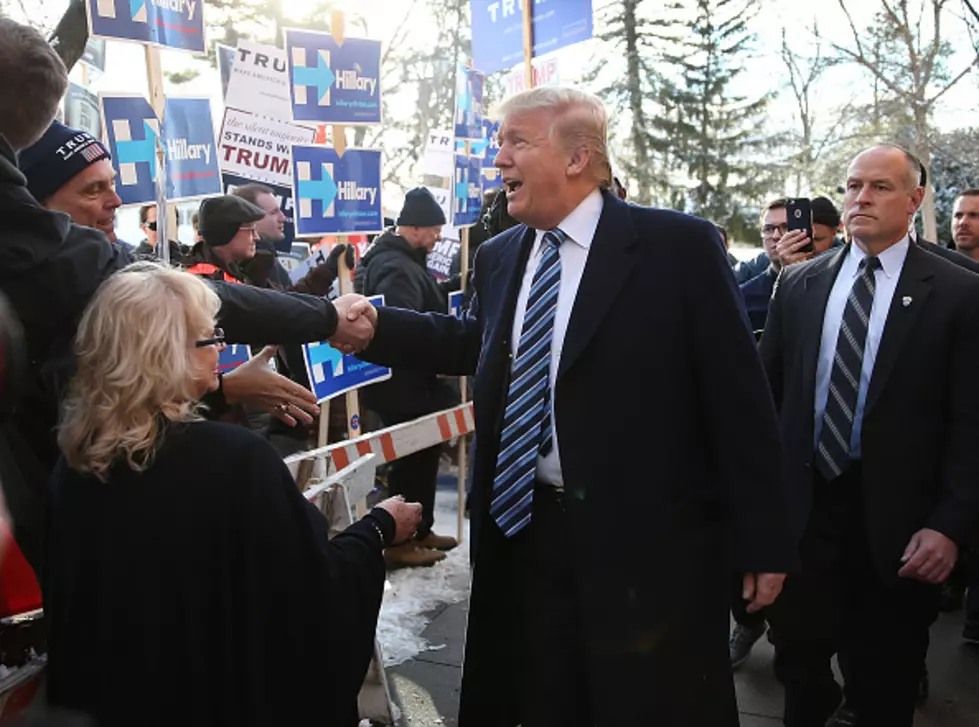 Trump And Sanders Win In New Hampshire
Donald Trump campaigning in New Hampshire / Getty Images
He's not a ``loser.'' Billionaire Donald Trump has his first political victory, the GOP nomination from New Hampshire.
Early exit polls showed he drew support from voters looking for an outsider and from those who made up their minds a while ago.
The win comes days after Trump's second-place finish in the Iowa caucuses. Trump has used the unconventional tactic of using large, rambunctious rallies and sharp criticism of opponents.
Count car salesman Val Goldenberg as one of those Trump voters. At a Nashua polling place, Goldenberg said he voted for the billionaire because he likes the business mogul's ``non-politician'' credentials.
Eighty-four-year-old Mary O'Malley of Manchester picked Trump because ``he's not part of the establishment. He's going to get things done and he's not going to put up with any baloney.''
On the Democratic side, Sen. Bernie Sanders has taken a commanding victory in the New Hampshire primary over Hillary Clinton.
The win comes after a narrow loss to Clinton in Iowa.
Sanders garnered a majority of support from men, women and independents and surged past Clinton in a state she won eight years ago against then-candidate Barack Obama.
The turnout -- as Sanders would say -- was ``huge.'' Polls indicated Sanders, from neighboring Vermont, was substantially favored heading into the contest.
His win will likely prompt rank-and-file Democrats _ and some major campaign donors _ to give his candidacy a second look as the race shifts to contests in Clinton-friendly states like Nevada and South Carolina.  (Associated Press)
More From WBSM-AM/AM 1420