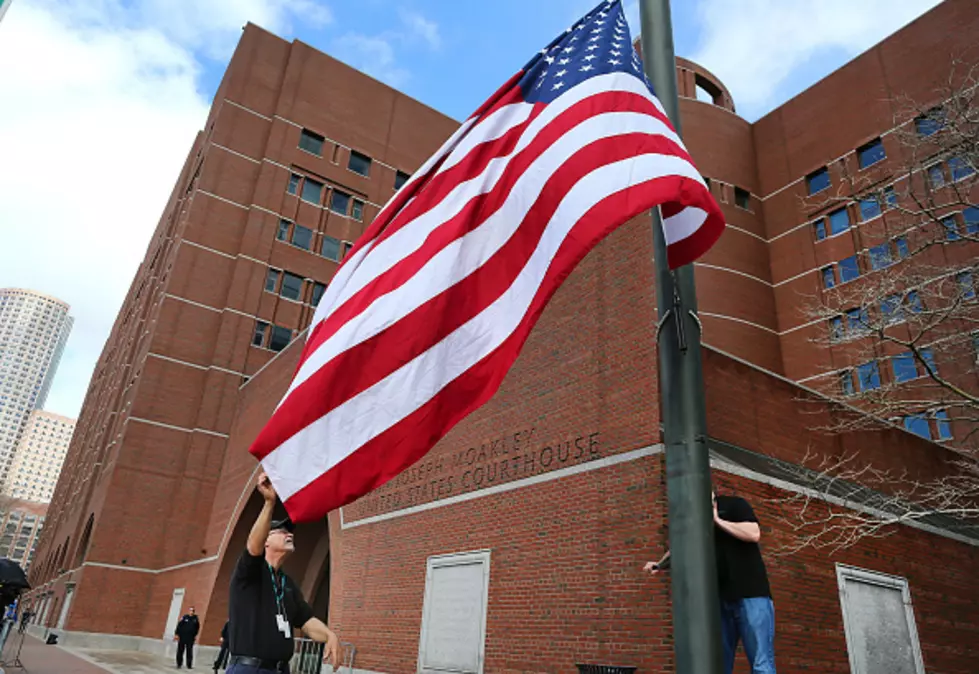 Three Plead Guilty In Drug Trafficking Operation
Outside Federal Court in Boston / Photo by John Tlumacki/The Boston Globe via Getty Images
Three Southeastern Mass.residents have pleaded guilty in Federal Court to operating a drug trafficking ring on the Southcoast. All three guilty pleas were entered this week.
Tthe U.S. Attorney's Office says 42-year old Luis Lopez of Fall River conspired with others to import cocaine, heroin and other drugs from Puerto Rico, and sell them in New Bedford and Fall River. He also admitted to laundering money through a used car business in Fall River that he purchased using a relative's name.
Also pleading guilty was 39 year old Israel Santiago of Fall River, also known as "Reysito." Both Lopez and Santiago are scheduled for sentencing on January 31st.
A third defendant, Chindy Diaz of New Bedford also pleaded guilty. The U.S. Attorney's Office says cocaine was shipped to her home, and she delivered it to Lopez in Fall River. She also coordinated the ship of drug money back to Puerto Rico. She's scheduled for sentencing on January 26th.
More From WBSM-AM/AM 1420