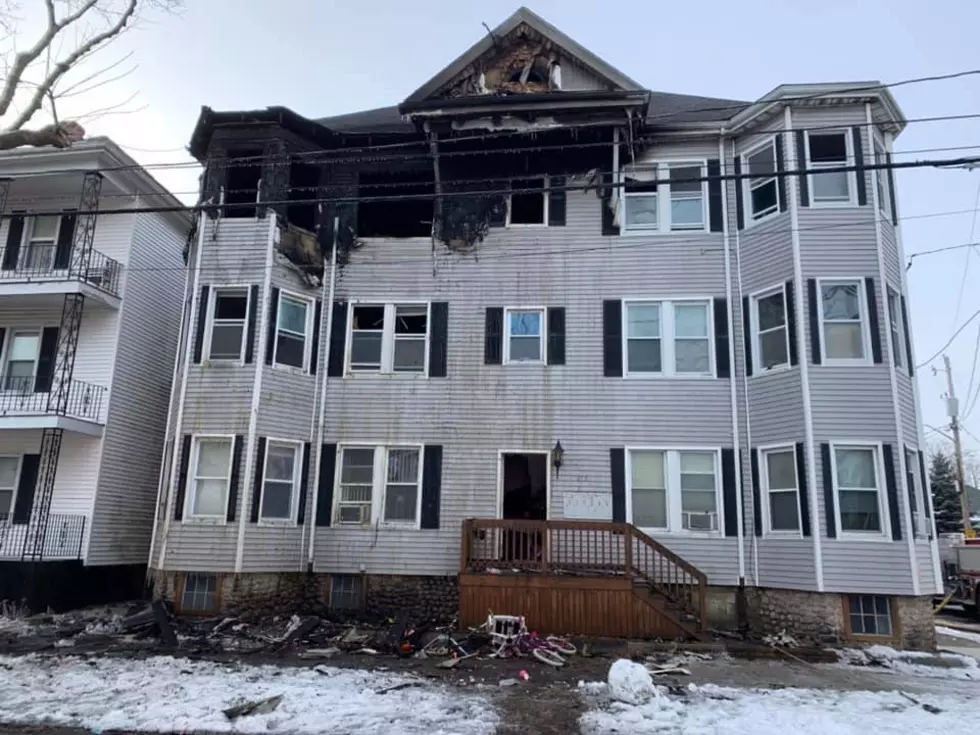 Ten People Displaced By Ashley Boulevard Fire
New Bedford Fire Department photo
New Bedford firefighters battled bitter cold and flames on Friday, dousing a house fire in a six-family tenement at 377 Ashley Boulevard.
According to a post on the Fire Department's Facebook page, the fire was reported just after 12 noon by local residents who spotted two District Chiefs in a line of traffic on Ashley Boulevard.  Chiefs James Fortin and Brandon Silva entered the building to make sure everyone was out and reported the fire.
District Chief Fortin spotted fire on the third floor extending into the attic.  Flames also threatened a nearby three-story residence on the south side of the building.  A second alarm was then called.  Fire crews brought the fire under control in about an hour.
No injuries were reported but ten occupants were displaced and received assistance by the American Red Cross.  Five cats and two dogs were safely removed from the building.
Officials say the fire is under investigation by the New Bedford Fire Investigation Unit and the State Fire Marshal's Office.
Mutual aid was provided by the Acushnet Fire Department and Dartmouth District 1.
Enter your number to get our free mobile app
More From WBSM-AM/AM 1420