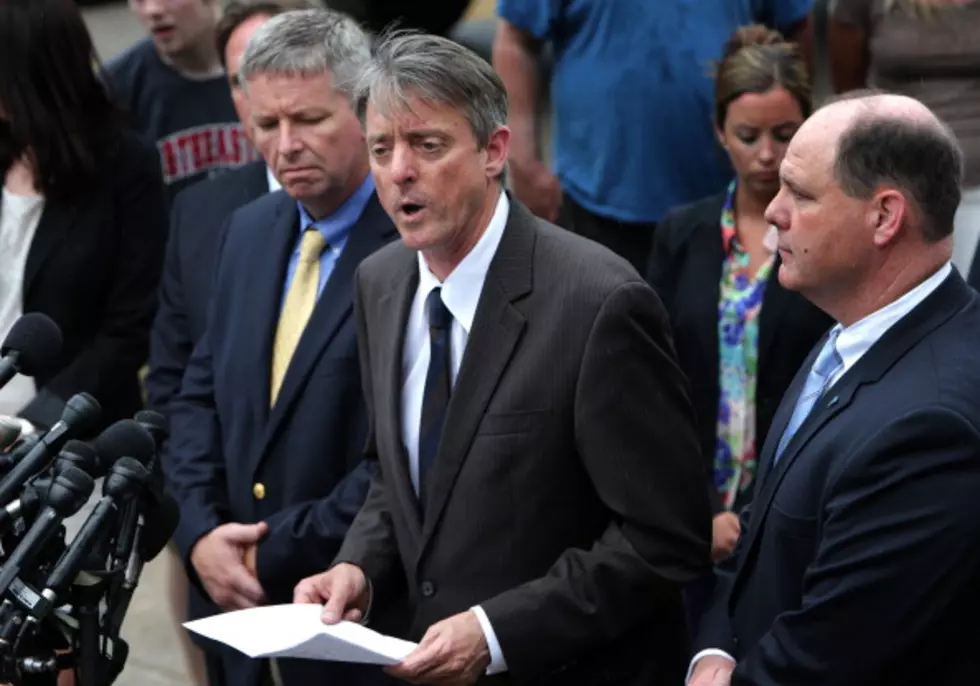 Sutter: 'Absolutely Will Consider Running' for Fall River Mayor
Boston Globe/Getty Images
NEW BEDFORD — Former Bristol County District Attorney and Fall River Mayor Sam Sutter says her would consider running for the office of mayor again.
Commenting on WBSM Friday afternoon, Sutter told listeners that he feels that current Mayor Jasiel Correia should strongly consider stepping down in light to the serious federal charges he is facing.
Sutter was elected mayor in a special election when former Mayor William Flanagan was recalled. The following year, Sutter was defeated in the regular election by Correia.
Sutter said, "I think we accomplished a lot in the one year I had. When you think about the economic development, schools were improving, crime was down." He was not specific as to when he may seek the office again, saying he has clients in his current law practice who are depending on him.
The former mayor also said that having been a District Attorney for eight years, he knows that the U.S. Attorney's Office, who is charging Correia with wire and tax fraud, has a very high conviction rate. He referred to Correia as being "in hot water."
More From WBSM-AM/AM 1420