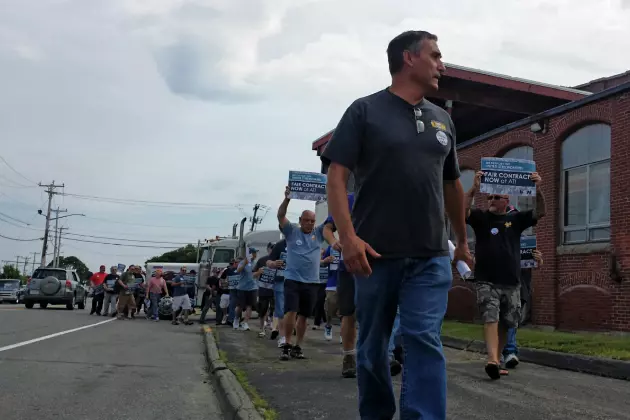 Steelworkers Ratify Agreement With ATI
Taylor Cormier/Townsquare Media
Members of the United Steelworkers employed by Allegheny Technologies Inc. are preparing to return to work after their members ratified an agreement reached with the company on February 22.
The deal, which the union announced ratification of on Monday, includes workers employed at the plant located at 1357 E. Rodney French Blvd in New Bedford.
Donald Rei, the Vice-President of Steelworkers Local 1357 says that while the deal, was a favorable one the union did make some concessions.
"There were some concessions on healthcare, very minor, but they were, and the concessions we had given to the company, we gave to them back on June 30th," said Rei "we did not get any more concessions so we could've had this deal back on June 30th."
Now that the deal has been ratified union local vice president donald rei says the next step will be for the National Labor Relations Board to drop charges it has filed against the company.
"The Steelworkers will send a letter to the NLRB asking that they withdraw the charges," said Rei "once that's done our path back to work starts."
While he's optimistic the Board will, Rei says if they choose not to drop the charges, the deal is off.
"If for some reason the NLRB did not drop the charges against the company, then the whole deal would be off the table again," said Rei "but we will be back to work before the NLRB makes its decision."
Rei says he expects workers to be back in the plant by march 14.
He also says the deal was approved by 85 percent of the local's membership.
More From WBSM-AM/AM 1420