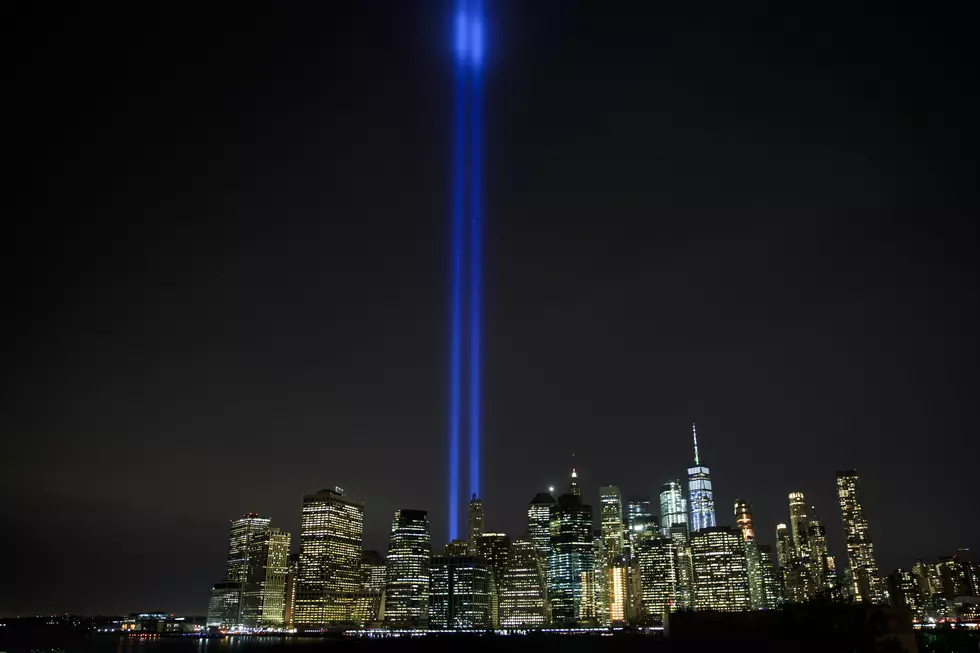 Spread the Light [PHIL-OSOPHY]
Getty Images
I'm pleased to revisit an issue I wrote about last week regarding the "Tribute in Light" 9/11 memorial in New York City having to be canceled due to fears of spreading the COVID-19 virus to the people working the remembrance.
I was both brokenhearted and angry when I first heard it was called off, along with the reading of the names of the nearly 3,000 innocent fatalities. I raised the point that abandoning the memory of the most horrific attack on American soil from an outside enemy because of the lame excuse of not wanting anyone to catch the virus was pathetic and unconvincing.
However, over the weekend, it was announced that there will indeed be light because NYC's Port Authority and first responders teamed up with Tunnel to Towers Foundation and will arrange to have the twin beams of light shine into the nighttime sky in memory of the people killed. The names will also be read aloud.
The 9/11 Memorial and Museum, which has run the event in the past, wheedled out using COVID-19 as the excuse, but my gut feels part of their reasoning was to slam President Trump, too.
The good news is the Port Authority Police said they would move the spotlights to Port Authority property at the World Trade Center, and they got enthusiastic support from their first responder colleagues. My agape and blessings surround the Tunnel to Towers Foundation, the NYC Port Authority, the NYPD, NYFD and first responders, and former Mayor Mike Bloomberg, who has offered to provide financial support if needed.
On the other hand, current Mayor Bill de Blasio and Governor Andrew Cuomo both deserve the disapproval and the admonishment they're getting, and so do the decision-makers who tried to cancel something they promised they would never forget.
Phil Paleologos is the host of The Phil Paleologos Show on 1420 WBSM New Bedford. He can be heard weekdays from 6 a.m. to 10 a.m. Contact him at phil@wbsm.com and follow him on Twitter @PhilPaleologos. The opinions expressed in this commentary are solely those of the author.
Enter your number to get our free mobile app
More From WBSM-AM/AM 1420