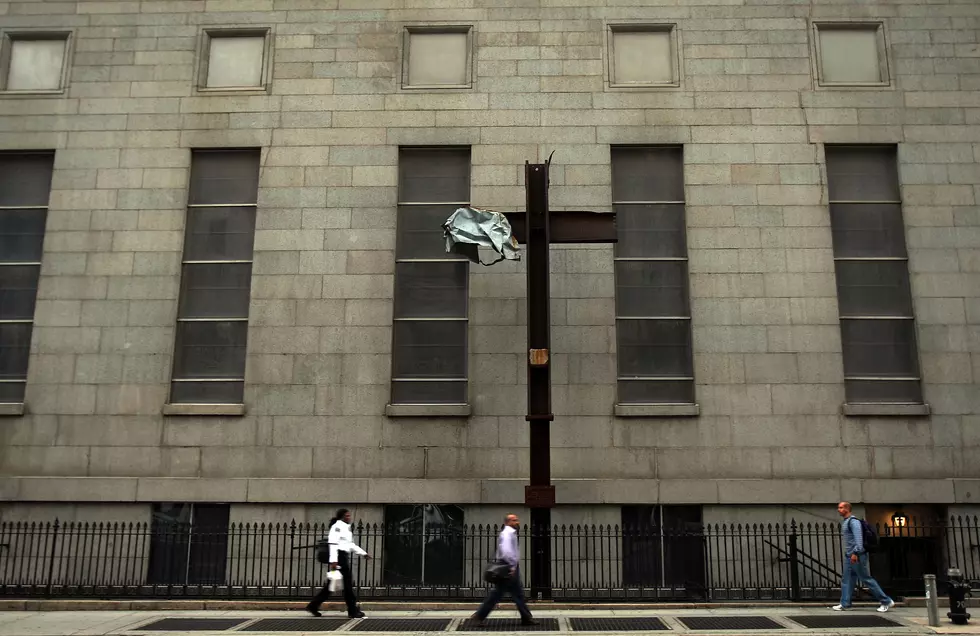 A Place Made Sacred Through Hatred [PHIL-OSOPHY]
Getty Images
The smoldering space around Ground Zero was filled with restless and roving spirits. I could feel their presence and I could hear their noiselessness in the dead air. The leaflets with photos, patches and mementos of loved ones, taped to poles and anyplace with a surface, flapping in the wind because their real voices were muted.
Celeste, my mother, our three young children and I spoke not a word. Neither did the thousands of others walking slowly, reverently in a processional. There still was some smoke rising from the collapsed buildings and around the Ground Zero Cross, those enshrined steel beams found among the debris of lower Manhattan. Since then, the beams have been a part of the exhibit at the National September 11 Museum.
Many saw the crossed metal as a Christian cross and felt as though its survival was symbolic of hope, faith and healing. That cross absorbed the grief, loss, pain and prayers of so many. An award-winning documentary film titled The Cross and The Towers tells the story of the 9/11 cross.
There was controversy over the cross, leveled by organizations like American Atheists, who believed that Ground Zero was a public space and religious symbols should be banned. That legal challenge was dismissed by a 2nd U.S. Circuit judge who ruled that the cross was historic in nature and did not discriminate against any groups.
Nearly 3,000 people were killed in one of the most indelible memories in the collective psyche of Americans and the world. A memorial rose from the ashes of that day, September 11, 2001. A place made sacred through hatred. What could be more powerful than that?
Phil Paleologos is the host of The Phil Paleologos Show on 1420 WBSM New Bedford. He can be heard weekdays from 6 a.m. to 10 a.m. Contact him at phil@wbsm.com and follow him on Twitter @PhilPaleologos. The opinions expressed in this commentary are solely those of the author.
More From WBSM-AM/AM 1420