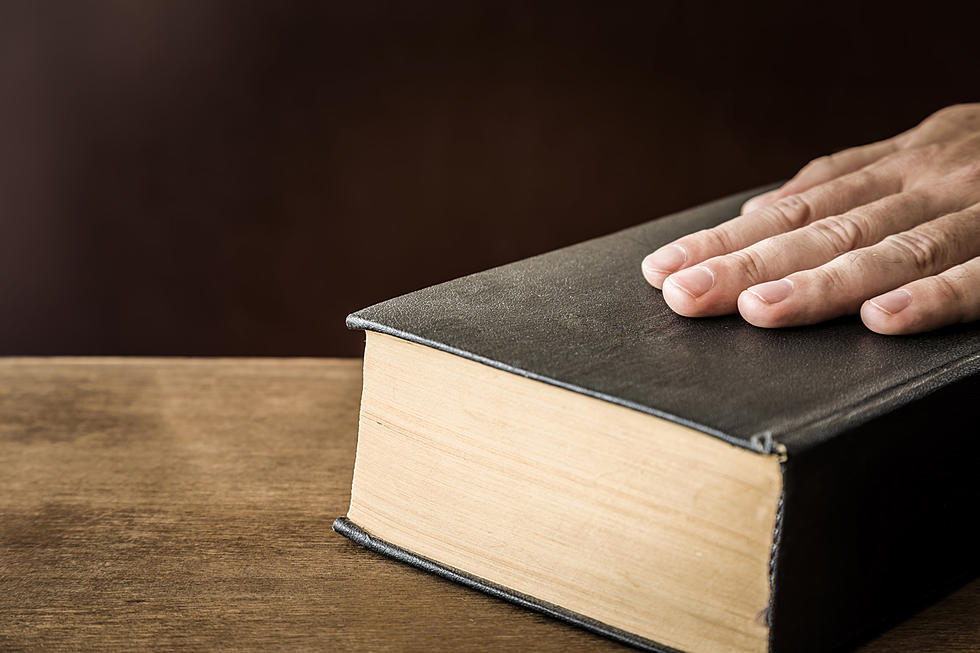 Lord Help Them If They Eliminate 'So Help Me God' [PHIL-OSOPHY]
Getty Images/iStockphoto
"So help me God" is a phrase often used to give an oath or in courtrooms. In my lifetime, every elected official has recited the phrase.
But if a key committee in the Democrat-controlled state legislature has their way, they are going to drop the reference to God. Why? Because secular groups say the phrase violates the U.S. Constitution's ban on government establishment of religion. That's a stretch!
Zachary Bos, Massachusetts state director for American Atheists, believes this country's history is about pluralism and any move that helps increase the government's commitment to secularism is an effort in the right direction. Well, the same holds true with faith-based pluralism, too. I believe attempts to remove "God" from the oaths is just the latest example of the secular movement trying to eliminate the influence of faith and tradition.
The measure was recently filed by Rep. Mindy Domb (D-Amherst) and 13 other Democrat lawmakers also backing a proposal to amend the Massachusetts Constitution to make it gender neutral.
Even though the phrase "so help me God" has been optional in most cases, President Barack Obama, a Democrat, and President Donald Trump, a Republican, both used the phrase when taking the presidential oath, a tradition historians trace back to President Abraham Lincoln in 1861.
I know things are constantly changing, but so help me God, I swear today's leftward shifting Democrats have become the party of Karl Marx.
Phil Paleologos is the host of The Phil Paleologos Show on 1420 WBSM New Bedford. He can be heard weekdays from 6 a.m. to 10 a.m. Contact him at phil@wbsm.com and follow him on Twitter @PhilPaleologos. The opinions expressed in this commentary are solely those of the author.
More From WBSM-AM/AM 1420