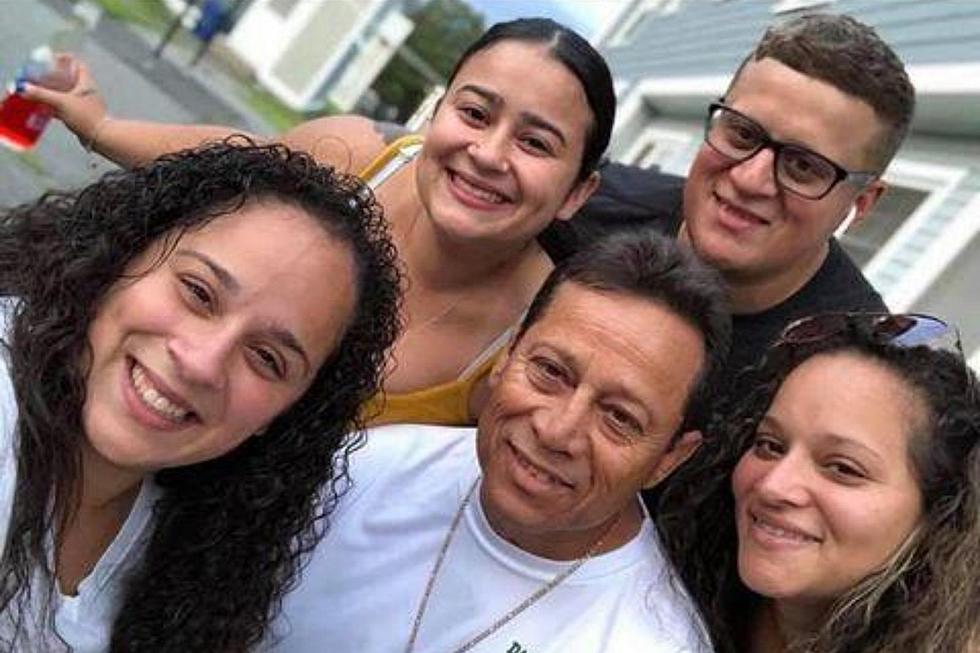 The SouthCoast Helps Beloved New Bedford Man Find a New Kidney
Photo Courtesy of Dixie Zayas
After almost six years of kidney failure and suffering, New Bedford's Pablo Zayas is finally getting a kidney transplant thanks to the help of the SouthCoast.
A quick recap: Zayas and his daughter Dixie have been doing everything and anything within their power to keep Zayas alive and as comfortable as possible, but it's been quite the bumpy ride. His kidney failure led to a decline in his health and even a recent scare with prostate cancer just last month. Luckily, he was admitted instantly and they were able to remove the cancerous polyps before they were able to spread, and he is currently living cancer-free.
It seems as though his luck has turned for the best ever since, because in just two weeks from now, Zayas will be meeting his donor face to face and will be undergoing surgery to get his new kidney on June 1.
"It's been a lot of fighting in this battle, but he's finally winning," Dixie said. "We'll be meeting the donor in Boston soon and the surgeon told us (the donor) heard the story on the radio with Fun 107."
As a devoted member of the SouthCoast community right here in New Bedford, Zayas is loved by many. His love for local baseball as "Umpire Pablo" and has brought many smiles to the youth in our area and is a loyal husband, father, uncle, and grandfather to his family.
The day after the article was published on Fun107.com, Zayas went from zero applicants to 172 people who wanted to donate a kidney to him. I reached out to Zayas to see how he was doing and what emotions were currently running through his mind after he found out the good news.
"Wow, I don't have the words," he said through tears.
When word spread to the baseball teams that he umpires for in the Dartmouth Pony League, the kids all called Zayas immediately, each one looking to help donate.
"I could not believe it, my phone kept ringing, but unfortunately they are too young and underage to donate a kidney," Zayas said. "I love being around the kids on the field, they give me hope."
During the final championship game of the season, before the game kicked off, Zayas yelled "Play ball!" – but no one moved. Instead, they stopped the game, and of all the players left their positions and came over to pray for him and wish him well.
"That's the best thing to ever happen to me in my life," Zayas said.
Facing such a difficult health journey might cause some people to give up. But the mysterious donor who came forward, and the dedication of "Umpire Pablo" to get back on the field in much better health, are as inspiring as it gets.
"I now get to live another 20 years," Zayas said. "I have yet to miss any games and I don't intend to miss any more moving forward. This is where I love to be and I will continue to ump and meet the new kids year after year moving forward."
LOOK: 50 images of winning moments from sports history
Sometimes images are the best way to honor the figures we've lost. When tragedy swiftly reminds us that sports are far from the most consequential thing in life, we can still look back on an athlete's winning moment that felt larger than life, remaining grateful for their sacrifice on the court and bringing joy to millions.
Read on to explore the full collection of 50 images Stacker compiled showcasing various iconic winning moments in sports history. Covering achievements from a multitude of sports, these images represent stunning personal achievements, team championships, and athletic perseverance.
More From WBSM-AM/AM 1420