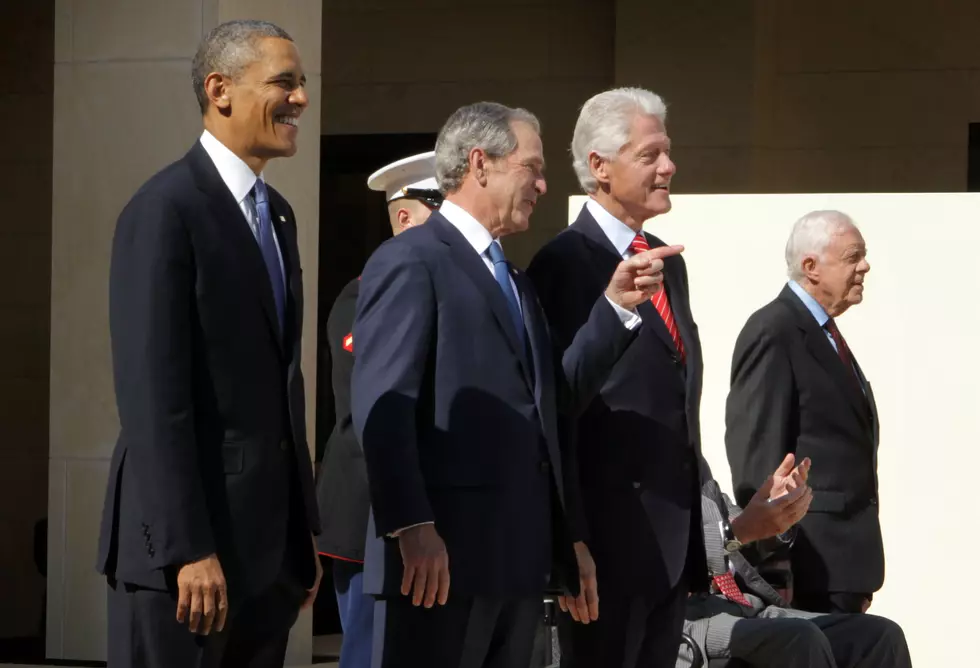 Shrinking American Leadership During a Crisis [OPINION]
Getty Images
There was a time when political partisanship and political conflicts were properly viewed as less than important by American politicians during a crisis.
The United States of America is in a crisis. The cause of the crisis is the "Chinese virus" also known as COVID-19 which is in the coronavirus family. This virus is not only killing people directly, but it is also killing the world economy.
As New England Patriots' coach Bill Belichick would say, President Donald J. Trump is "doing his job." President Trump has marshaled the resources of the federal government while properly pointing out the role of state and local elected officials to deal with the current situation.
Where are our former presidents during this crisis?
Where is President Barack Obama?
Where is President George W. Bush?
Where is President Bill Clinton?
Where is President Jimmy Carter? I mention him only to acknowledge him, but I understand he is in failing health, although he does have a working staff as a former president.
As the Great Depression overwhelmed the United States, President Herbert Hoover was publicly supported by his political opponents. This public support didn't prevent alternative ideas or political campaigns, but it was an important gesture of American unity.
President Trump defeated President George W. Bush's brother in the 2016 Republican primaries. He defeated the wife of President Bill Clinton in the 2016 general election. The election of Donald Trump in 2016 was a rejection by the American system of the two terms of President Barack Obama. The leading opponent, at least currently, of President Trump is Democrat Joe Biden, the former Vice President under President Obama.
As President Donald Trump does his best to lead our nation, our former elected presidents have chosen to shrink from their role as leaders in our great Republic.
Chris McCarthy is the host of The Chris McCarthy Show on 1420 WBSM New Bedford. He can be heard weekdays from 10 a.m. to noon. Contact him at chris.mccarthy@townsquaremedia.com and follow him on Twitter @Chris_topher_Mc. The opinions expressed in this commentary are solely those of the author.
Enter your number to get our free mobile app
More From WBSM-AM/AM 1420