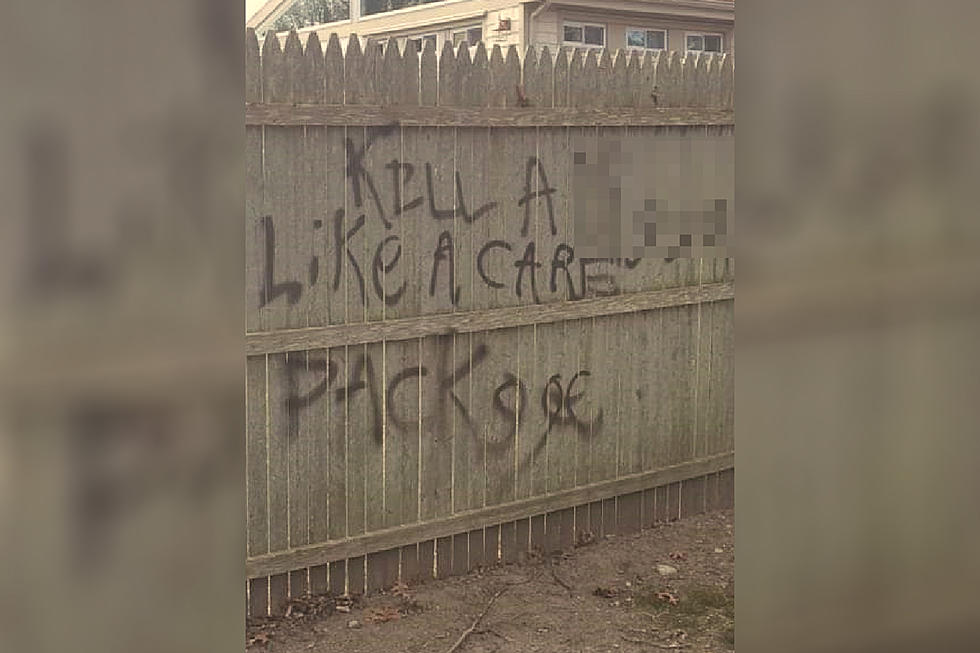 Racially-Charged Graffiti in Fairhaven Under Investigation
via Facebook
FAIRHAVEN — Police in Fairhaven say they're investigating graffiti with racist overtones as a hate crime.
The graffiti was discovered on the wooden fence of a Castle Avenue property on Sunday morning, and reads "Kill a n***a like a care package."
"I have no idea what it's supposed to mean," Lt. Kevin Kobza tells WBSM News of the spraypainted message. "We are investigating this as a hate crime."
Lt. Kobza says a detective has been assigned to the case. As of Wednesday morning, there were no suspects and police are asking residents if they noticed any suspicious activity in the area of the weekend.
The resident had previously reported to police that her house had had eggs thrown at it on New Year's Day. Police do not know if the incidents are related.
If anyone has information concerning the hateful graffiti, they are asked to contact Fairhaven Police detectives at 508-997-7421. Callers can choose to remain anonymous.
More From WBSM-AM/AM 1420