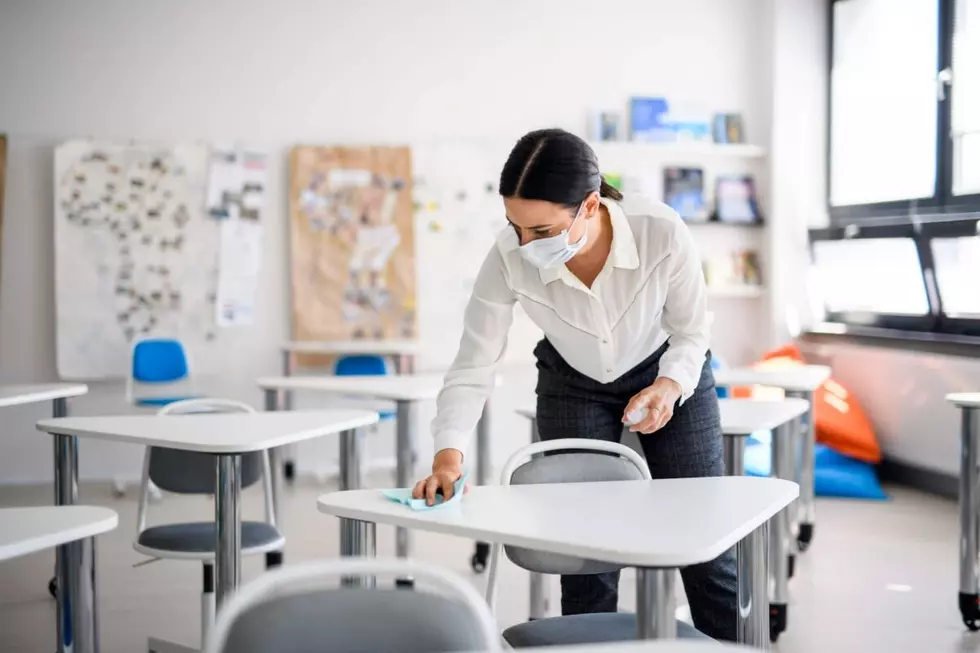 Post-COVID Curiosity [PHIL-OSOPHY]
Shutterstock
Very soon, we'll need to ask a lot of questions and come up with answers about what the near future should look like. The pandemic has had profound impacts on how we live and work, so I'll start the questioning by asking, are some of the changes going to be irreversible?
For instance, a listener called in asking why can't she continue to work from home evermore? For so many, working from home ended up being a fringe benefit. So will the workplace change permanently? It will be interesting to see what normal looks like in five years.
We've become voyeurs – in other words, onlookers – doing the Zoom thing. Do we keep the virtual public meetings? I'm getting pelted with complaints about city government continuing to Zoom their meetings rather than show up in person again.
I like seeing outdoor dining and I hope that continues in the future.
The pandemic brought into being a number of legislative proposals that spoke to the moment, from adjusting business taxes to ringing in cocktails to go. I'm wondering where do we go from here? I'm sure liberal advocates will soon be pleading with the pols to make eviction protections and the utilities shutoff moratorium everlasting. My heart goes out to our landlords, most of whom are hard-working, decent property owners. The shields protecting the renters might make it not worth to invest in rental property. So the government takes the place the landlord once held, because people need housing.
I've just skimmed the surface of all the pandemic-era changes that lawmakers will or won't want to keep around, once the state of emergency ends soon. What's critical here, though, is to have a list of questions that will make positive strides.
Phil Paleologos is the host of The Phil Paleologos Show on 1420 WBSM New Bedford. He can be heard weekdays from 6 a.m. to 10 a.m. Contact him at phil@wbsm.com and follow him on Twitter @PhilPaleologos. The opinions expressed in this commentary are solely those of the author.
The SouthCoast's Biggest Driving Pet Peeves
What annoys SouthCoast drivers the most? We asked SouthCoast residents to tell us their biggest driving pet peeves, and we could not agree more. Take notes, Massachusetts drivers!
More From WBSM-AM/AM 1420